Nigeria issues flood, heavy rains alert in 15 states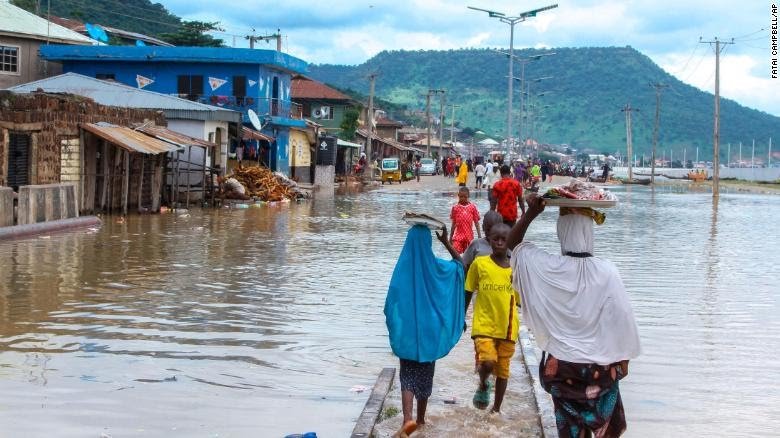 Officials in Nigeria have issued heavy rain and flood alerts while calling on residents to activate vigilance and emergency response strategies.
The Federal Ministry of Environment warned on the National Flood Early Warning Systems Central Hub in the capital of Abuja that at least 15 of the 36 states of the federation may experience torrential rain which will lead to flooding in communities and large farmlands.
The Ministry said "Due to the rise in the water level of River Benue and River Niger, Communities along River Benue and River Niger up to Bayelsa state should kindly take precautionary measures."
It stressed that floods could occur between Sept. 13 – 17 across identified states.
The spokesman for the National Emergency Management Agency (NEMA), Ezekiel Manzo, charged Nigerians not to overlook the flood directives.
In 2022, widespread flooding killed more than 600 people in Nigeria, left around 90,000 homes under water and blocked food and fuel supplies, according to officials.
The ministries for humanitarian affairs and for disaster management said in an online posting that the floods affected 27 out of Nigeria's 36 states and impacted around 1.4 million people.
The destructive impacts of the rain intensified after water released from the Lagdo dam in neighbouring Cameroon.