Central African bloc suspends Gabon after military takeover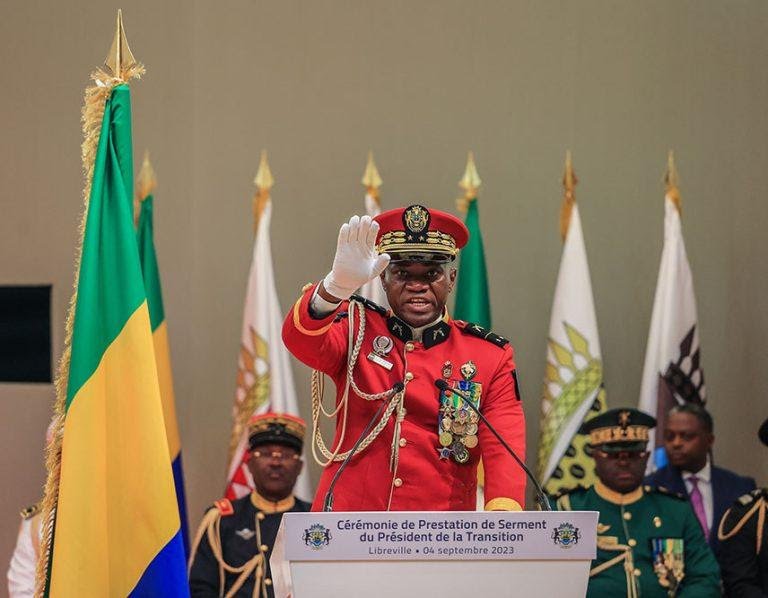 The Commission of the Economic Community of Central African States (ECCAS) bloc has placed Gabon's membership on suspension following last week's military takeover.
Leaders of the regional bloc announced the decision on Monday after an extraordinary summit in Equatorial Guinea where members discussed the political and security situation in Gabon.
Angolan Foreign Minister Tete Antonio told reporters after the meeting that heads of state and government "condemned the use of force to resolve political conflicts in Gabon and suspended the country from proceedings."
The leaders additionally mandated the immediate temporary transfer of the ECCAS headquarters from Gabonese capital Libreville to Equatorial Guinea's capital Malabo, and "gave the transition a one-year deadline to organize elections."
In February, deposed President Ali Bongo took the bloc's one-year rotational chairmanship.
The conference aimed to provide leadership to the group in order to prevent a legal vacuum that could halt their activities following the coup.
Equatorial Guinea's President Teodoro Obiang Nguema Mbasogo, who served as the vice chairperson, replaced deposed Bongo as chairman.
Nguema Mbasogo urged the international and regional community to "support the Gabonese people at this difficult time, to return to constitutional order and the functioning of all the organs of the country."
Gen. Brice Oligui Nguema, former commander of the Republican Guard, was on Monday sworn in as Gabon's transitional president after Ali Bongo was deposed.