Gov Bago pledges additional operational vehicles for NPF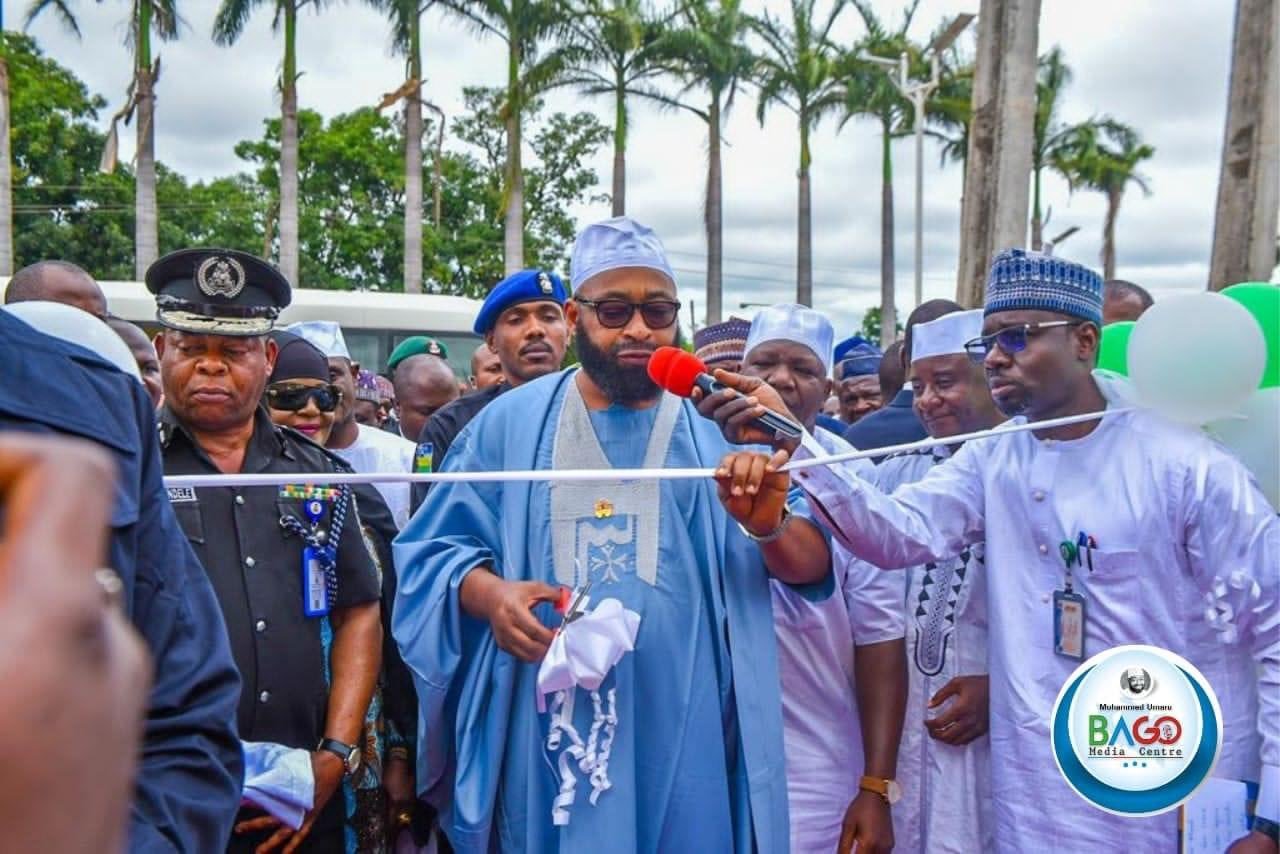 Niger State Governor, Mohammed Umaru Bago has promised to provide enhanced operational equipment and working structures for the Nigeria Police Force, NPF, in the state.
Bologi Ibrahim, the spokesperson for the executive governor stated this in a signed statement on September 4, 2023.
Governor Bago pledged the support during the commissioning of the new Police Divisional Headquarters, Chanchaga, under Niger State Command.
According to him, the State Government will donate Armoured Personnel Carrier (APC), Gun Trucks and other operational vehicles to aid the commission in fighting corruption and crimes.
Speaking on the new edifice, Mr Ibrahim maintained that it was the fulfillment of the governor's oath to replace demolished old structure built on water pipeline.
"The edifice was donated to the Nigeria Police by the Niger State Government following the demolition of its old structure which was situated on a water pipeline, depriving over 200 hundred households of water," the statement said.
Governor Bago reiterated that his administration is ready to 'provide security to its citizens hence, it will not relent in giving its best.'
He said: "Plans are underway to bring succour to the families of security agents who paid the supreme price inline of duty.
He, therefore, called on the security agencies in the state to maintain deligence in the course of delivering their duties and enjoined citizens to report any suspicious activities in their neighbourhood to the nearest police post.
The Commissioner of Police, Niger State Command, Ogundele Ayodeji, said that the building will aid better service and development.
"Investing in the right equipment will secure the state and bring about the needed development," IGP Ayodeji said.
Recall, Governor Umaru Bago, in his inaugural speech, gave the first executive order to demolish old structure of the Police Divisional Headquarters in Chanchaga, which in turn was executed after a short time.