Labour union kicks as Nigerian government calls for meeting to end proposed strike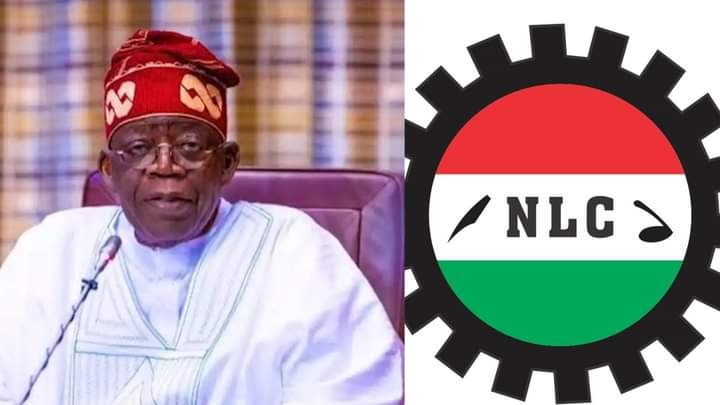 The Federal Government says it is ready to meet with the Nigeria Labour Congress on Monday in an attempt to avoid the Nigeria Labour Congress's warning strike set for Tuesday and Wednesday.
The labor union, on the other hand, warned there would be no going back on the two-day warning strike, even as it reiterated that it remained open to dialogue with the government despite breaking past promises.
Some state chapters of the NLC have already stated that they are prepared to go on strike, while others have stated that their executive committee will convene on Monday as a prelude to the strike.
The NLC said in a communiqué signed by its President, Joe Ajaero, and National Secretary, Emmanuel Ugboaja, on Friday that the decision to go on nationwide strike was prompted by the President Bola Tinubu-led government's failure to engage in dialogue with organized labor on efforts to mitigate the effects of the removal of petrol subsidies on the "poor masses."
The labour union noted that its NEC resolved "to embark on a total and indefinite shutdown of the nation within 14 working days or 21 days from today (Friday) until steps are taken by the government to address the excruciating mass suffering and impoverishment being experienced around the country."
Following the declaration of the strike, the Minister of Information and National Orientation, Mohammed Idris, told Sunday PUNCH in an interview that the government would meet with leaders of the union to avert the looming strike.
He said in a telephone interview, "Definitely, we are hoping the warning strike can be averted. They are still engaged in discussions and have started to understand each other's position more. They will meet again on Monday, but the gaps are being closed. You know the new minister just came in and has just begun to engage with the NLC. Going forward, you will see more expeditious engagement with the labour union. So far, tension has reduced but work is still in progress. By Monday, they will meet again and hopefully find an amicable resolution on the issue."
In the meantime, the NLC has stated that the Federal Government has yet to meet with body since it issued the warning strike, but stressed that it was willing to negotiate.