No talks! Sudan military leader jets out to Egypt, rules out negotiations with rival RSF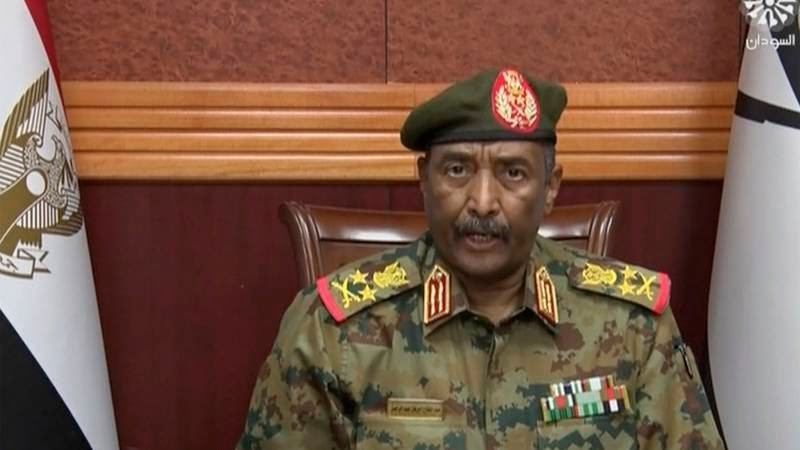 Sudan's military leader Abdel Fattah al-Burhan left Khartoum for Egypt on Tuesday to meet Egyptian President Abdel Fattah al-Sisi.
Burhan's visit comes a day after he declined to reach an agreement with the leader of the opposition paramilitary Rapid Support Forces (RSF).
Burhan, the chairman of Sudan's ruling Sovereign Council, was set to meet with Egypt's Sisi to discuss the current developments in Sudan, the council said in a statement.
The Sudanese army chief's trip to the neighboring country is his first overseas journey since fighting erupted in April between the military, which he heads, and the powerful paramilitary RSF, led by Mohammed Hamdan Dagalo, also known as "Hemedti."
In his visit to military posts on Monday he said, "We do not make deals with traitors, we do not make deals with anyone who has betrayed the Sudanese people," Burhan, told soldiers at the Flamingo Base in Port Sudan on the Red Sea.
The RSF "are completely exhausted – just a little effort and they will be finished," he said.
His address came a day after the RSF's leader declared willingness for negotiations and a long-term ceasefire, and days after Burhan left Khartoum for the first time since the war began.
In recent weeks, the army has repelled a charging RSF offensive on the Armoured Corps installation in southern Khartoum, one of the army's few remaining bases in the capital, the other being the army headquarters where Burhan stayed.
The war in Sudan is estimated to have killed at least 4,000 people while more than 4.6 million people have been displaced, according to the UN migration agency.