Zimbabwe: Key allies congratulate Emerson Mnangagwa despite election flaws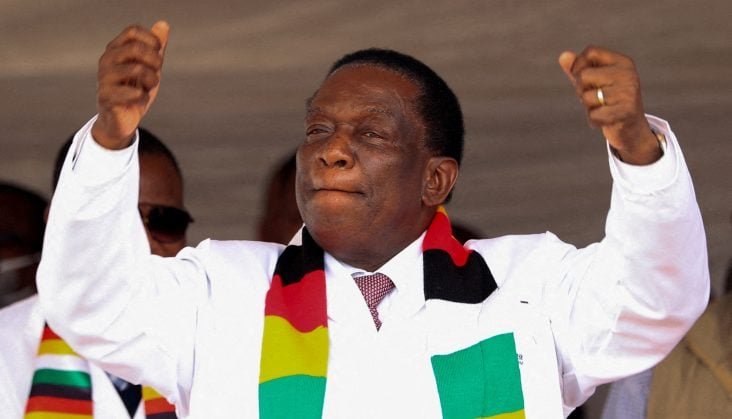 The governments of South Africa, Russia, and China have congratulated Zimbabwean President, Emmerson Mnangagwa, on his disputed election victory over the weekend.
According to a statement issued by South Africa's presidency, the country was aware that the elections took place in a challenging economic environment due to sanctions imposed on Zimbabwe.
It also accepted independent election observers' concerns regarding the legitimacy of the outcome.
The statement said, "South Africa is conscious that these elections took place under a difficult economic environment due to the burdening sanctions which the people of Zimbabwe continue to unjustly endure.
Furthermore, South Africa has taken note of the preliminary pronouncements by the invited International Observers Missions including the African Union (AU) and the South African Development Community (SEOM) Observer Missions.
"South Africa calls on all the parties in Zimbabwe to work in unison in sustaining peace and work towards development and shared prosperity in the country."
In the meantime, the United States joined the rising chorus of condemnation of last week's general election, which the opposition called a " gigantic fraud."
The US government said that there was a pervasive discrimination against the opposition. Washington also cited credible reports that monitors were forced to alter some election result forms.
The Zimbabwean Electoral umpire denied the allegations.
The opposition Citizens Coalition for Change (CCC) says it is still compiling its own findings before making a decision on what to do next.
However, the words of congratulations to President Mnangagwa may indicate an end to the opposition's hope of getting out of the disputed election.