'Not fit for consumption', authorities warn as warehouse looted in Nigeria's Bayelsa State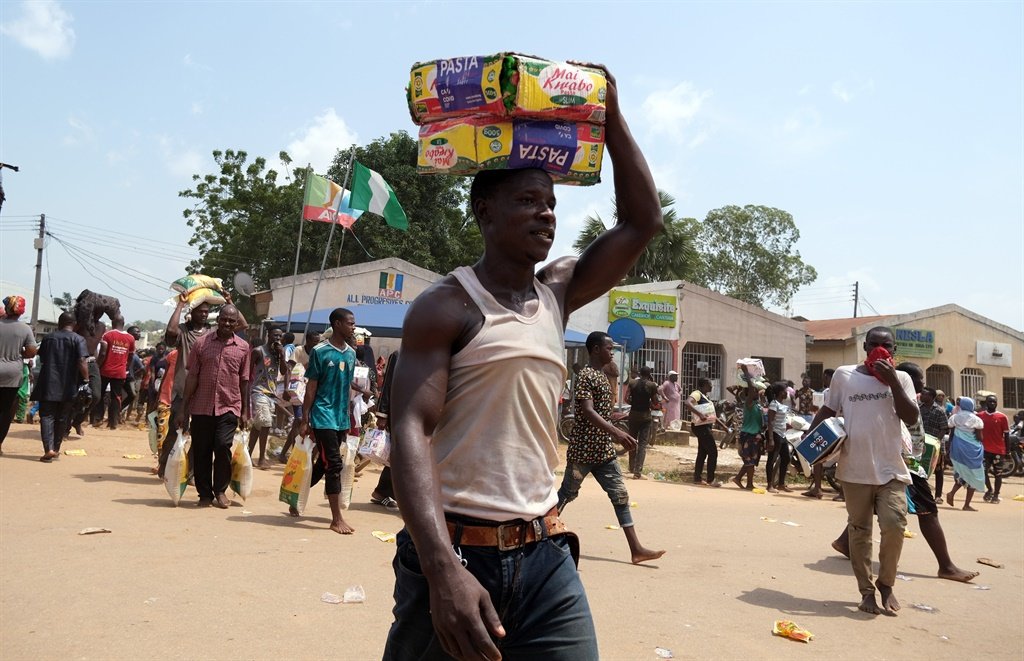 Authorities in the southern Nigerian state of Bayelsa have cautioned the public that food items looted from a warehouse in Yenagoa, the state capital, by some residents, were unhealthy for human consumption.
The Bayelsa State Emergency Management Agency, BYSEMA, disclosed this after a warehouse in the Kpansia suburb of Yenagoa, used to house relief materials for 2022 flood victims, was invaded and looted by residents on Sunday night.
BYSEMA's Director General, Walamam Igrubia, called on the residents who descended on the facility not to consume the items for safety reason.
He said: "These items are unfit for human consumption and a responsible, caring government like ours will not give Bayelsans such items as palliatives."
He added: "The remnants, which were swept from the floor and packed in disused bags, were less than 10 bags of rice and garri and with some broken cans of oil.
"For emphasis, BYSEMA states that these items were not fresh food palliatives and were not hoarded by the agency or the state government.
"In essence, there were really no food items to loot. So, those who carted away the unfit items are please advised in their own interest not to consume them."