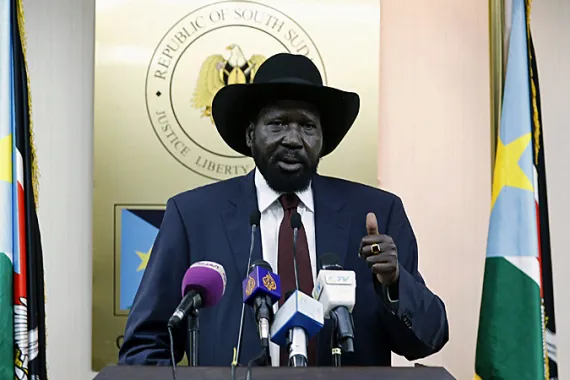 President Salva Kiir of South Sudan has dismissed the country's police chief in response to reports of an attempted coup to kick him out of office.
The move came amid a crackdown on security officials by the top executive of the young African country.
Lt Gen Majak Akec Malok was removed and replaced with Lt Gen Atem Marol Biar in a presidential decree read on state TV on Tuesday night.
Reports of a potential coup went viral following Mr Kiir's visit to Riyadh for the inaugural Saudi-Africa summit.
No fewer than 27 military and intelligence officers have been arrested despite attempts by security officials to downplay the coup rumours.
The arrests have, however, raised concerns about the political stability of South Sudan, a nation which has been grappling with conflict and instability for decades.
The country is currently undergoing a transition following the signing of the revitalized peace agreement and is preparing for its first elections scheduled for December 2024, since gaining independence