Off-cycle elections: PDP cries foul, says INEC "completely derailed from the road it was supposed to take."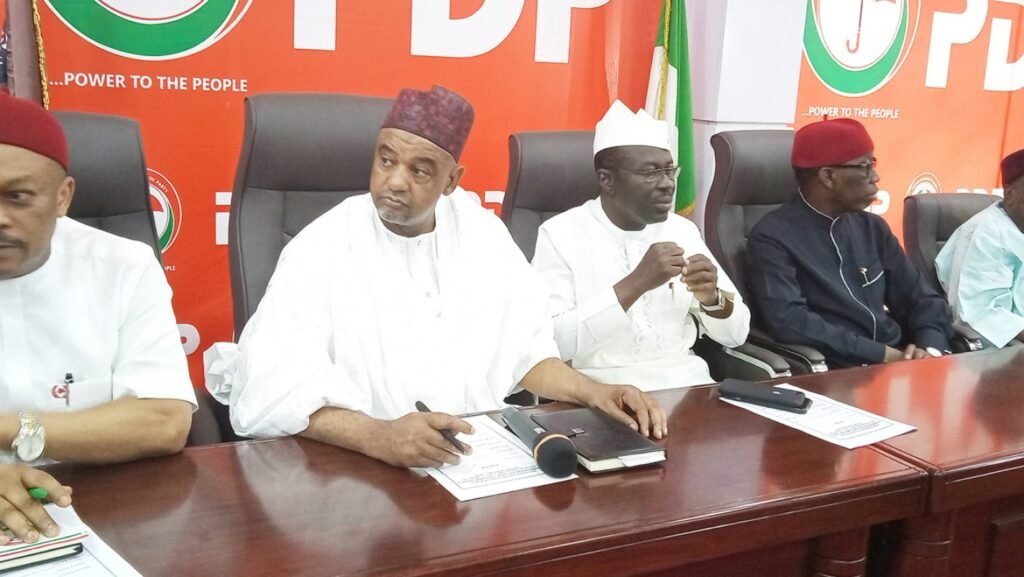 Nigeria's main opposition, the People's Democratic Party (PDP), says the West African country might soon slip into anarchy if justice continues to evade the people at the polls and in the courts of law.
The acting National Chairman of the party, Amb Umar Damagum said this at a press conference at the party headquarters Tuesday evening at the end of the off-season elections in Kogi, Imo and Bayelsa states
The aggrieved head of the party said the election, which he said was marred by violence and other irregularities, further pointed out that the electoral commission had "completely derailed from the road it was supposed to take."
He said, "This election is worst than even the one we had earlier. I want to use this medium to tell Nigerians that this is not what we bargained for and also express our fear that if we go on in this kind of manner, I am afraid that come other elections that will be off season which is coming up very soon, may be there will be no election in this country. It will be a written result.
"However, those that have been be cheated in this election should pursue their grievance through the lawful means even though we have doubts that even the lawful means is also a sad story. In a country where justice is not dispensed, then anarchy is imminent."
He said: "As you can see, we've been doing everything possible to make sure that this party remain indivisible and we will continue to do that. I want to urge our members to be very cautious especially in the way and manner they state things. They should always state facts because it is only the facts that lasts. I want to assure them that we will continue to do justice to all.
"We are ready to take all the blames because after every election there will be blames but all members should reflect on the roles they played during campaigns, during elections and after. We should have a self-reflection so that at the end of the day, we shall know weather we are doing the right thing because we all need this party. Our duty here is to make sure that this party remains indivisible."