Troops launch successful counter-offensive in Kaduna, seize arms, Ammo in intense clash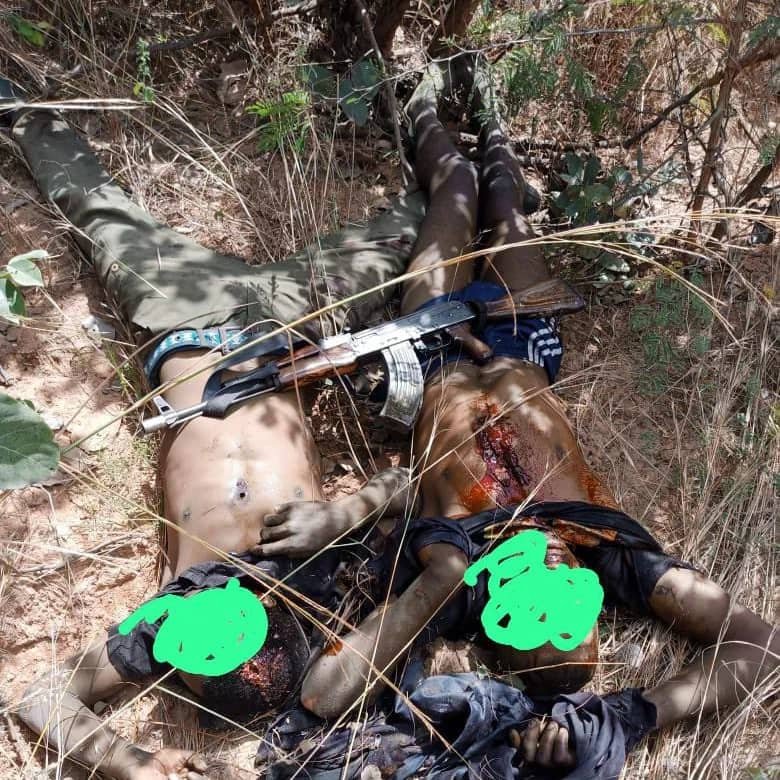 In a resolute pursuit of their ongoing mission against terrorism and criminal elements in the North Western region of Nigeria, the combined forces of 1 Division Nigerian Army and Operation Whirl Punch executed a decisive clearance operation in the Juji and Telele-Kaso areas of Chikun Local Government Area, Kaduna State, on Monday, November 13, 2023.
As the troops closed in on their target, notorious bandits initiated a confrontation by opening fire.
Undeterred, the military responded with a display of superior firepower, overpowering the bandits and neutralizing two of them.
The remaining assailants scattered in disarray, leaving the area in the control of the victorious troops.
The aftermath of the operation revealed a significant haul of seized items, including one AK-47 rifle, three AK-47 rifle magazines, five 7.62mm (special) ammunition, two locally crafted hand grenades, four mobile phones, two motorcycles, along with various tools such as spanners and screwdrivers, contained in two bags.
Major General Valentine Okoro, the General Officer Commanding 1 Division Nigerian Army and Force Commander Operation Whirl Punch, commended the troops for their courage and success in the mission.
He urged the public to actively contribute to the fight against terrorism, banditry, and other criminal activities by providing credible information to the Nigerian Army and other security agencies.
The engagement underscores the military's commitment to maintaining peace and security in the region, sending a clear message to criminal elements that the armed forces are resolute in their efforts to safeguard the citizens and territory of Nigeria.