Gaza: UN flags at half-mast in honour of staff killed in Israeli onslaughts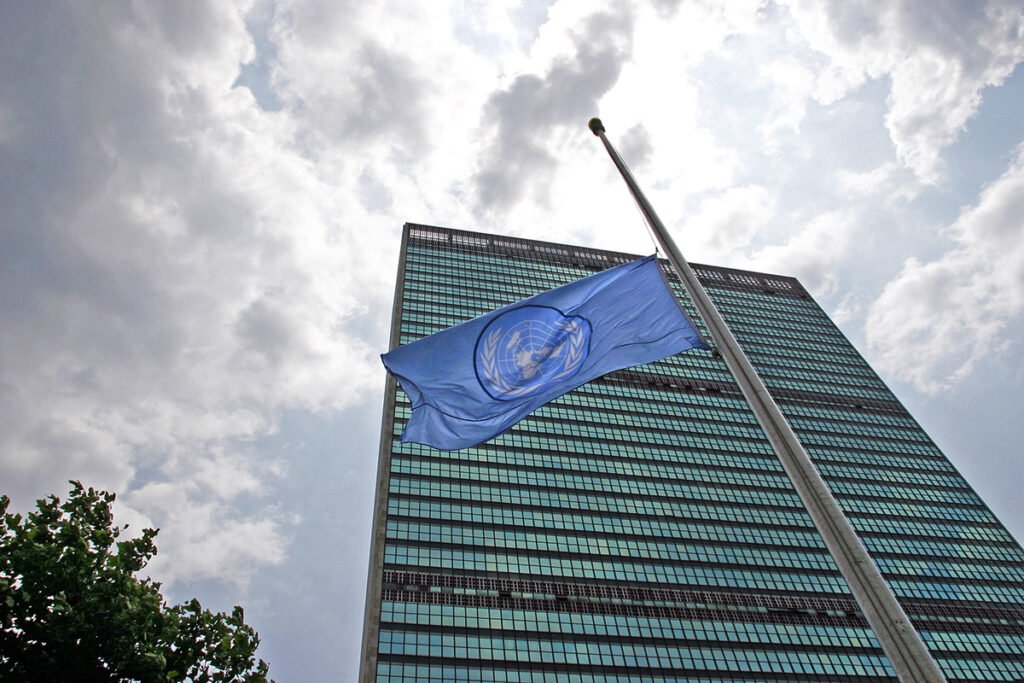 Flags flew at half-mast at UN compounds across the globe Monday as staff observed a minute's silence in honour of than 100 colleagues killed in Gaza in the military offensive by Israel.
The blue and white United Nations flag was first lowered at 9:30 am local time at offices in Bangkok, Tokyo and Beijing, and later, other UN offices followed suit.
No fewer than 101 workers of the United Nations Relief and Works Agency for Palestine Refugees in the Near East (UNRWA)  had died in the Gaza Strip since the war erupted just over a month ago.
"Over the last month, 101 of our colleagues have lost their lives in Gaza," Tatiana Valovaya, Director-General of the UN Office at Geneva, told the dozens of staff members gathered for the ceremony.
"This is the highest number of aid workers killed in the history of our organisation in such a short time."
The UN flag also flew at half-mast in Geneva, the second-largest UN headquarters after New York, on Monday, and none of the 193 member countries' flags were hoisted along the compound's main alley.
"UNRWA staff in Gaza appreciate the UN lowering the flag around the world," the agency director in the Gaza Strip Tom White, said in a statement.
"In Gaza however, we have to keep the UN flag flying high as a sign that we are still standing and serving the people of Gaza."
Israel began striking Gaza after the Hamas attacks on October 7, which saw 1,200 people killed and more than 200 taken hostage.
The health ministry in the besieged enclave says more than 11,000 people have been killed in Gaza since then, many of them children.