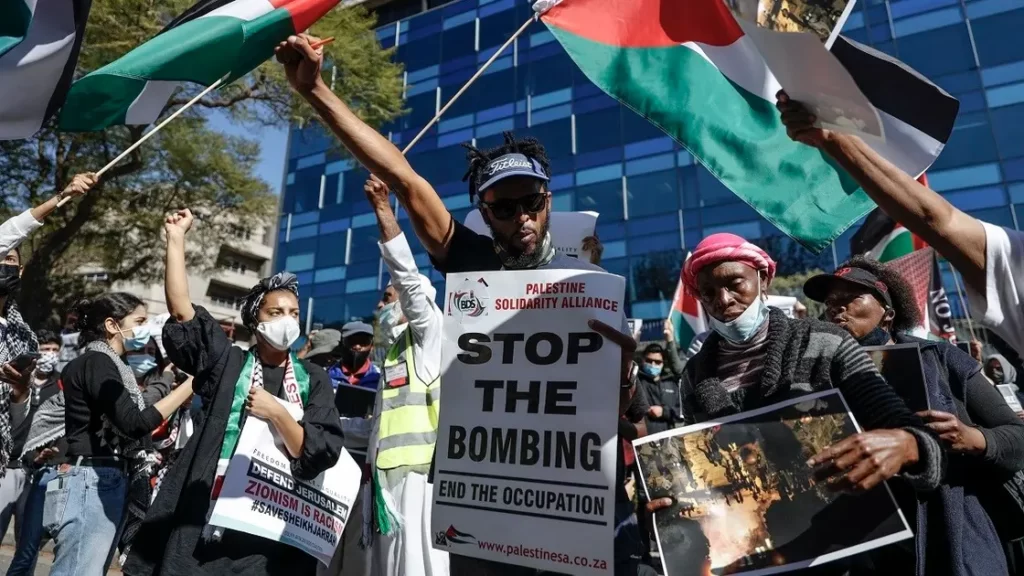 In support of the Palestinian course, thousands of demonstrators again took to the streets in Cape Town, South Africa, to demand the end of the bloodshed in Gaza.
Organized by several civil society groups, the protest drew protesters from various religious denominations, including Muslims, Christians and Jews.
Holding Palestinian flags and banners with messages of solidarity with Palestinians, demonstrators demanded an immediate cease-fire in the war that has killed many women and children.
Notable names who joined the rally are the Secretary-General of the ruling African National Congress party, Fikile Mbalula, and ANC MP, Mandla Mandela, grandson of Nelson Mandela.
They called on the government to end diplomatic relations with Israel and close the Israeli Embassy in Pretoria.
Recall that the South African government withdrew its entire diplomatic staff last week from Tel Aviv for consultation over Israel's military offensives on Gaza.
Chad, Chile, Bolivia, Bahrain, Jordan, Turkey and Colombia are among those to have taken similar steps.
Pretoria has long been a staunch supporter of the Palestinian cause, with the ruling African National Congress (ANC) party often referring to their resistance to its own earlier struggle against apartheid.
So far, the health ministry says more than 11,000 people have been killed in Gaza since the war started – of whom more than 4,500 were children.