Septuagenarian mother of nine commits suicide in Warri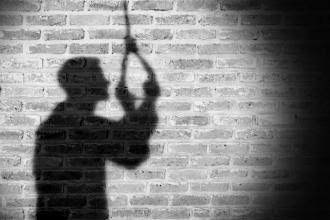 In a heart-wrenching incident that has left the community of Enamejewa Street, off Warri/Sapele Road, Warri, in Warri South Local Government Area of Delta State, reeling with shock and grief, a septuagenarian mother-of-nine allegedly committed suicide by hanging herself in the early hours of Monday, November 6.
The woman, whose name remains undisclosed, hanged herself with her wrapper in a public toilet within the compound where she resided.
The motive behind this tragic act remains shrouded in mystery as of Tuesday.
Although the exact reasons behind the woman's decision to take her own life are still unknown, many speculate that the economic hardships plaguing the region might have been a contributing factor.
Described as a devout Catholic faithful, it has come to light that the deceased had reportedly made previous threats about ending her life, which had been heard by her children and neighbors.
Just a day before the fatal incident, she allegedly attempted to take her own life by consuming a poisonous substance, but fortunately, her attempt was unsuccessful.
The fateful morning took a horrifying turn when one of her young granddaughters raised an alarm, alerting other tenants and neighbors.
Their frantic search led them to discover the lifeless body of the septuagenarian swaying in the toilet.
The woman's remains have been taken to the morgue at Central Hospital, Warri, as the community grapples with the shocking loss.
The Delta State Police Command's Public Relations Officer (PPRO), DSP Bright Edafe, has not yet issued a statement regarding the tragic incident, leaving many unanswered questions and a community in mourning.