CIBN, LBS join forces to unveil innovative dual qualification programmes for banking professionals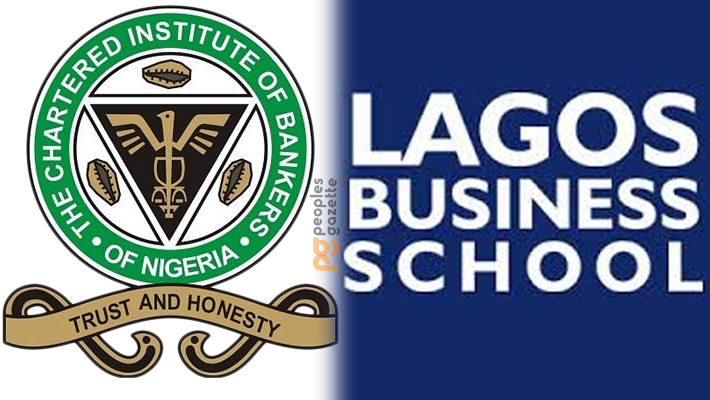 In a groundbreaking move that is set to revolutionise the banking and finance sector, the Chartered Institute of Bankers of Nigeria (CIBN) and the Lagos Business School (LBS) have joined hands to introduce dual qualification programmes that promise to reshape the industry.
These innovative programmes, known as the MBA/Chartered Banker and SMP/Chartered Banker, were officially launched during an exclusive cocktail event held at the prestigious Lagos Business School on November 1.
CIBN President, Ken Opara, made the official announcement, emphasising the significance of this collaboration.
He stated that the event was organized to mark the commencement of the CIBN/LBS collaborative Chartered Banker/SMP two-in-one programme, which is aimed at providing a deeper understanding of the current business landscape in Africa.
The dual certification programme, which marks its maiden edition, seeks to enhance the managerial competencies and strategic thinking capacities of industry executives.
It also aims to equip professionals with the necessary skills to drive effective change processes within their organizations.
"With an SMP/MBA from LBS and an ACIB certification from CIBN, you gain access to a global network of international business leaders across Africa, the knowledge and skills to accelerate your career, and thrive in the African business market at affordable and flexible pay," Opara emphasised.
Furthermore, the programme will offer financial services professionals a solid foundation in management and leadership through a combination of hands-on training, cross-functional skills development, peer learning, and real-world case studies.
These meticulously structured programs are designed to expedite the competence and skills development of professionals within the financial services industry.
One of the remarkable features of this initiative is that participants can complete a single program and earn two valuable qualifications.
As Opara highlighted, "This means that you can earn the Chartered Banker designation (ACIB) and the SMP certification by completing a single program: Chartered Banker (ACIB) and SMP."
The collaboration between CIBN and LBS is set to bring a wave of change to the banking and finance sector, providing professionals with the tools and knowledge required to excel in the dynamic African business environment. With its focus on dual qualifications, this innovative venture is poised to offer new opportunities for growth and development in the industry.
In conclusion, the CIBN/LBS dual qualification programs are a testament to the commitment of both institutions to foster excellence in banking and finance. As the program takes flight, financial professionals in Africa will have the chance to enhance their skills and broaden their horizons, ultimately strengthening the region's financial sector.