NAFDAC urges nursing mothers to prioritise exclusive breastfeeding for newborns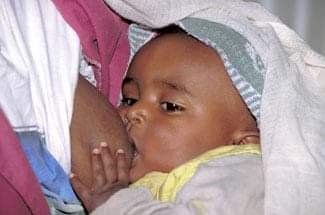 The National Agency for Food and Drug Administration (NAFDAC) has called upon nursing mothers to wholeheartedly embrace exclusive breastfeeding as a means to enhance the health and well-being of their infants.
This vital message was conveyed during a one-day workshop held in Kaduna on Friday, organized by NAFDAC in collaboration with the Carelink Resource Foundation.
The workshop aimed to address the ban on the promotion of breast milk substitutes.
Josephine Dayilim, the North-West director of NAFDAC, passionately advocated for this initiative, emphasising the need for stakeholders to educate and sensitise nursing mothers about the importance of exclusive breastfeeding.
Dayilim, represented by Rahila Maishanu, NAFDAC's dedicated officer in charge of breast milk substitutes in Kaduna, highlighted the inherent dangers of using breast milk substitutes for newborns.
Dayilim underscored that there exists a comprehensive code explicitly prohibiting the inappropriate marketing and advertising of breast milk substitutes, further extending to the promotion of such products. She urged all stakeholders to diligently adhere to this code.
The workshop drew participation from a diverse array of organizations, including the National Union of Road Transport Workers, traditional leaders, and healthcare professionals, among others.
These participants pledged to embrace the code and ensure its implementation within their respective domains.
The National Agency for Food and Drug Administration (NAFDAC) is determined to promote exclusive breastfeeding as the cornerstone of infant nutrition and health.
Through collaboration and education, NAFDAC and its partners are working to safeguard the health of Nigeria's youngest citizens by discouraging the use of breast milk substitutes.
Source: NAN