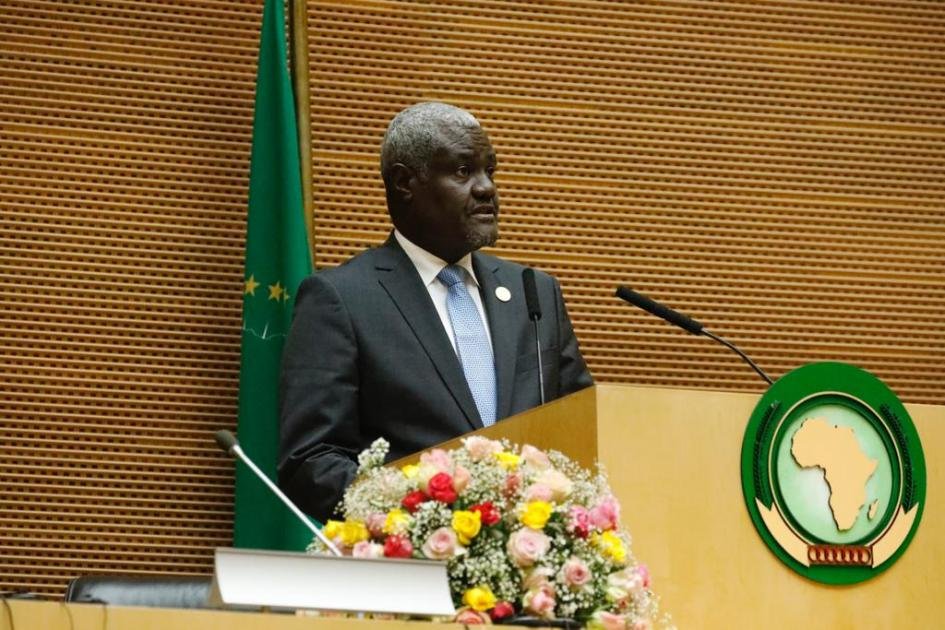 The African Union Commission chief, Musa Faki Mahamat, has reiterated the need for joint efforts to build and sustain peace in Ethiopia's Tigray region and the troubled Horn of Africa.
The call came as Ethiopians marked the first anniversary of the signing of a peace deal that ended a two-year war in the Tigray region.
In a statement, the AU chief congratulated Ethiopians bringing the war to a halt, embracing peace, national dialogue, and reconciliation.
Recall that the Ethiopian government and Tigray People's Liberation Front (TPLF) rebels suspended the bloodshed on Nov. 2, 2022, in Pretoria, South Africa, ending the two-year war that killed hundreds of thousands of people.
The Ethiopian government and the rebels concluded on smooth, and coordinated disarmament, demobilization, and reintegration.
Faki highlighted the African Union's support for the Ethiopian people and government in consolidating advances gained thus far and resolving outstanding concerns in implementing the peace pact.
"These vital actions powerfully demonstrate the commitment of the signatory parties to chart a path for sustainable peace and security in Ethiopia," he said.
Faki praised major achievements in the peace agreement's implementation, such as the handover of heavy and medium weapons, the restoration of basic services, the resumption of schools and commercial activities in the Tigray region, and the formation of the Working Group on Transitional Justice and the National Commission for Reintegration.