Gov Sanwo-Olu inaugurates Yaba flyover bridge project, marking a milestone in Lagos Red Line Rail project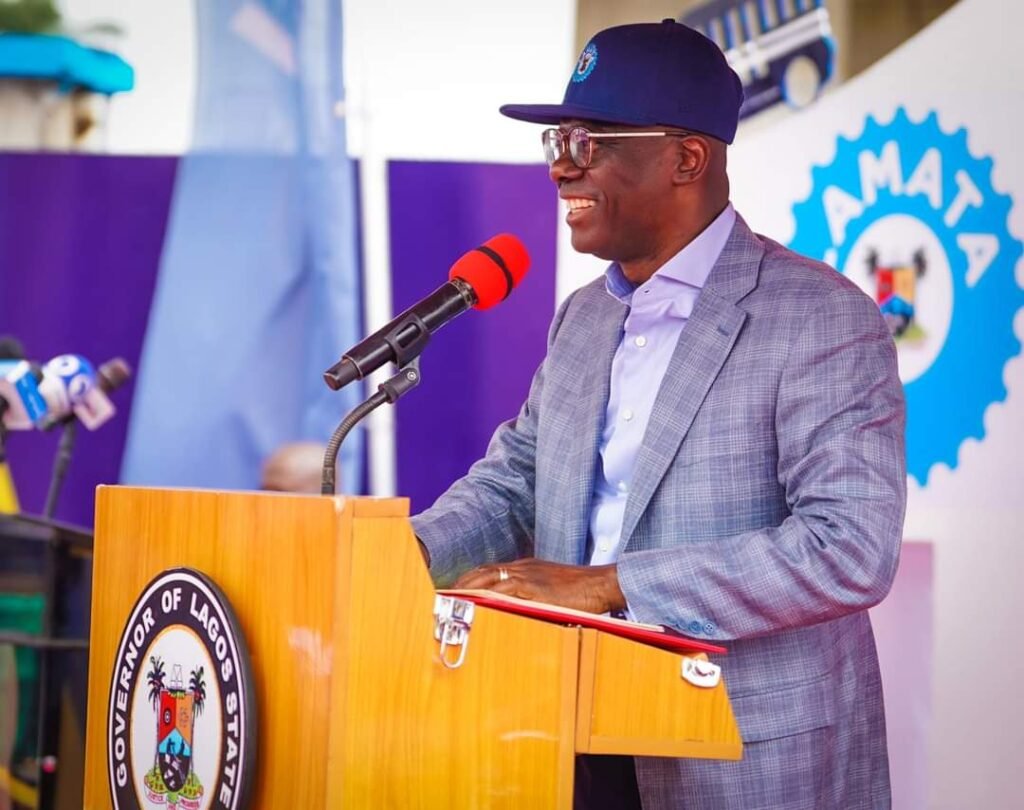 In a momentous occasion today, Lagos State Governor, Babajide Sanwo-Olu, officially inaugurated the Yaba Flyover Bridge Project, a crucial component of the ambitious Lagos Red Line Rail Project.
The event was marked by enthusiasm and optimism for the transformation it promises to bring to the city of Lagos.
The Yaba Flyover Bridge Project is a state-of-the-art transportation system that holds the potential to revolutionize Lagos in several ways.
Governor Sanwo-Olu, in his address, emphasized the manifold benefits this modern infrastructure will bring to the residents of Lagos.
One of the primary advantages of the Yaba Flyover Bridge is its potential to simplify the lives of Lagos residents.
Commuters can look forward to a significant reduction in travel time as the new bridge will alleviate traffic congestion and facilitate smoother movement across the city.
This, in turn, is expected to enhance the overall quality of life for the people of Lagos.
The Yaba Flyover Bridge Project is anticipated to have a positive impact on the city's economy.
By reducing time spent on the road, businesses can operate more efficiently, and the Gross Domestic Product (GDP) of Lagos is likely to receive a considerable boost.
The Yaba Bus Station, closely integrated with the Yaba Train Station, is a key component of the city's transportation network.
This interconnected infrastructure promises to create pedestrian-friendly spaces, making daily commutes more efficient and convenient. It's a promising development that will contribute to a substantial improvement in the lives of Lagos residents.
With the Yaba Flyover Bridge now in operation, residents can look forward to seamless travel between various parts of the city, including Jibowu to Ojuelegba, Tejuoso to Muritala Muhammed way, and beyond.
The dream of hassle-free commuting in Lagos is becoming a reality with the completion of this vital project.
Governor Sanwo-Olu concluded his speech by hinting at more to come, alluding to upcoming flyover projects in Ikeja Along, Oyingbo, and Mushin.
The future of Lagos transportation infrastructure appears promising, and these developments are set to further enhance the city's connectivity and urban mobility.
The inauguration of the Yaba Flyover Bridge marks a significant milestone in the Lagos Red Line Rail Project, and it is a testament to the government's commitment to modernizing the city's transportation network for the benefit of its residents.
Lagosians can now look forward to a brighter and more efficient future in terms of transportation and economic growth.