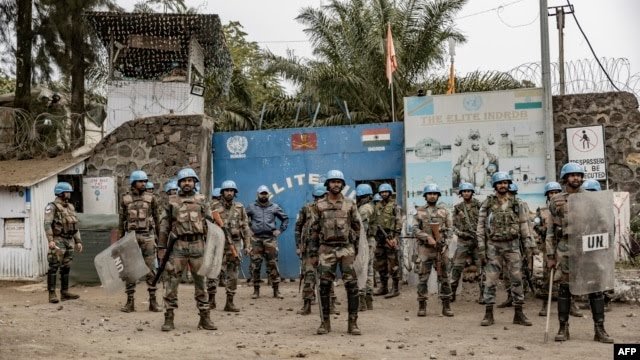 Eight South African peacekeepers accused of sexual misconduct have been recalled by the country's National Defence force to give answer to the allegations raised against them and to give account of events that transpired.
In a statement released on Sunday, the South African National Defence Force said it learned about the allegations of sexual misconduct online, stressing that proper reporting procedures were not adhered to.
The suspected soldiers were part of the U.N. peace-keeping mission in eastern DR Congo.
The United Nations earlier announced that the South African peacekeepers have been linked to "systematic widespread violation" of the organisation's guiding rules.
The UN added that it had received reports that the soldiers disregarded a curfew and visited a bar "where transactional sex occurs".
In respect to the incident, the South African National Defence Force said it has dispatched investigators to the DR Congo to conduct a formal investigation.
The UN mission in the Democratic Republic of the Congo known as Monusco has faced various allegations of sexual abuse.
Five peacekeepers received allegations of sexual assault and exploitation in 2017. In one case, a soldier was accused of fathering a child with a minor.
The Congolese government has called for an "accelerated" withdrawal of the UN peacekeeping mission from December, accusing it of failing to put a stop to violence by armed groups over the past 25 years.