OSMC reappoints Olawuyi as president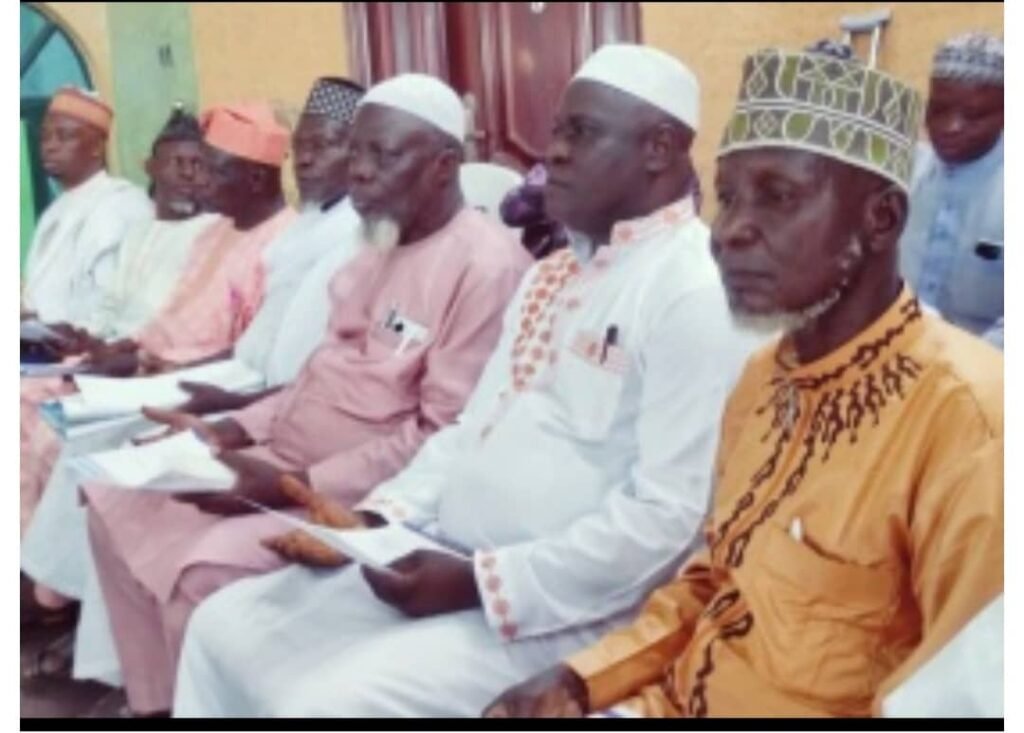 Osun State Muslim Community (OSMC) has reappointed Alhaji Mustafa Adeleke Olawuyi as its president
This was disclosed in a statement on Monday October 16, 2023.
According to the statement, the tenure will span from 2023 to 2027.
The announcement came following a series of changes within the OSMC's leadership structure.
The transition of leadership within the OSMC was executed by the Shura Committee, led by Ash-Sheikh Abdulteef Abdul Azeez Olayinka Aniyan.
The outgoing executive was dissolved, and a new team was appointed to take the reins of the community.
The inauguration of the new executives was performed by Imam Musa Raji, signifying the start of a new chapter for the OSMC.
Alhaji Imaam Sadiq Bolarinde Bello, Alhaji Abolusodun Abibullahi, and Alhaji AbdulLateef Olalekan Olayanju were selected as the first, second, and third vice-chairmen, respectively.
Alhaji Abdul Ganiyy Kolawole Akeredolu was appointed as secretary general, while Mr. Adelakun Nureni assumed the role of assistant secretary.
In addition, the Shura committee appointed Alhaji Arogunmosa Yaqub as financial secretary and Oyedele Sarafadeen Kolawole as assistant financial secretary. Alhaja Ramat Arike Omisoore was named as treasurer, and Asifa AbdulHameed was entrusted with the role of auditor.
Hameed Oyegbade was appointed as the Public Relations Officer (PRO 1), with Alhaj Tadese Alani Ismail serving as PRO 2. Barrister Oluyeye Waliyullahi Akinsunbo took on the position of legal adviser, and Alhaji Kayode Sulaiman was appointed as welfare officer.
Alhaja Sidikat Iyabo Bello, Ustadh Arikewuyo Jeleel, and Mallam Gbadamosi Mukaila were designated as representatives of various Muslim organizations, while the immediate past Secretary General, Alhaji Hashim Olapade, was appointed as ex-officio.
During his address, the reappointed OSMC President expressed his gratitude to the Muslim community and Islamic organizations in Osun State for their unwavering support during his first term.
He emphasized the need for unity and cooperation among the Muslim Ummah in the state to promote Islam and safeguard the rights of Muslims.
He said, "We are grateful for the unflinching support of all members of the Muslim organizations, including all active local government chapters of OSMC, who did positive wonders in ensuring peaceful coexistence, protection, and unrelenting efforts in fighting for Muslim rights and culture."
The OSMC President also extended his appreciation to successive governments of the state, the Chief Imam of Oshogbo, and various individuals and organizations that contributed to the community's growth and development.
The reappointment of Alhaji Mustafa Adeleke Olawuyi signifies a new era for the Osun State Muslim Community, with a focus on continued unity and the promotion of Islamic values.