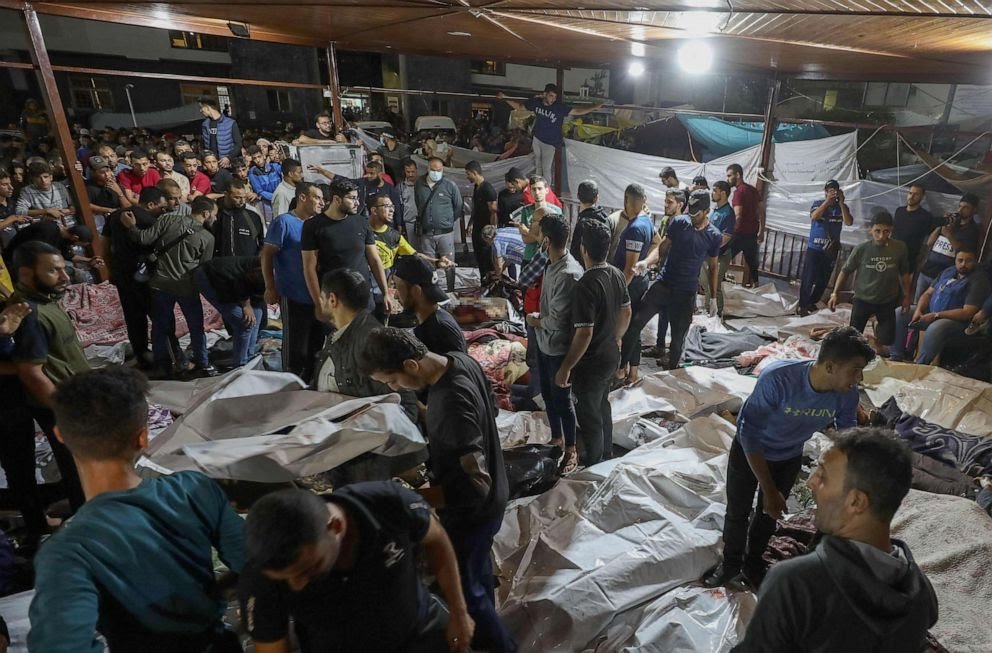 The United Nations has condemned the killing of about 500 civilians, mostly women and children in an attack credited to Israel, which the IDF has denied.
UN Secretary-General Antonio Guterres called for an "immediate humanitarian ceasefire" in the Israel-Gaza war that has killed thousands of people.
Speaking in Beijing at a forum where both Chinese President Xi Jin Ping and Rusisan President Vladimir Putin were in attendance, the UN boss said the ceasefire became needed " to ease the epic human suffering we are witnessing," adding that "Too many lives, and the fate of the entire region hang in the balance."
Antonio Guterres earlier in a tweet said he was horrified by the killing of hundreds of civilians following a strike on a hospital in Gaza on Tuesday.
He strongly condemned the strike, adding that his heart is with the families of the victims, he said on his X platform.
The World Health Organization also reiterated its condemnation for the mass killings with children and women largely affected.
The WHO further called for the immediate protection of civilians and healthcare, and for the evacuation orders to be reversed.
Gaza's health ministry says at least 500 were killed in the attack on Al-Ahli Baptist Hospital, many of them women and children.
Gaza is facing a humanitarian crisis of catastrophic proportions.
Israel's total siege of the territory has cut off supplies of food, water, and fuel for more than a week.
Meanwhile, the Jordanian government says it has cancelled a summit with US President Joe Biden and Egyptian President Abdel Fattah el-Sisi after the strike on Gaza's hospital that killed at least 500 people.