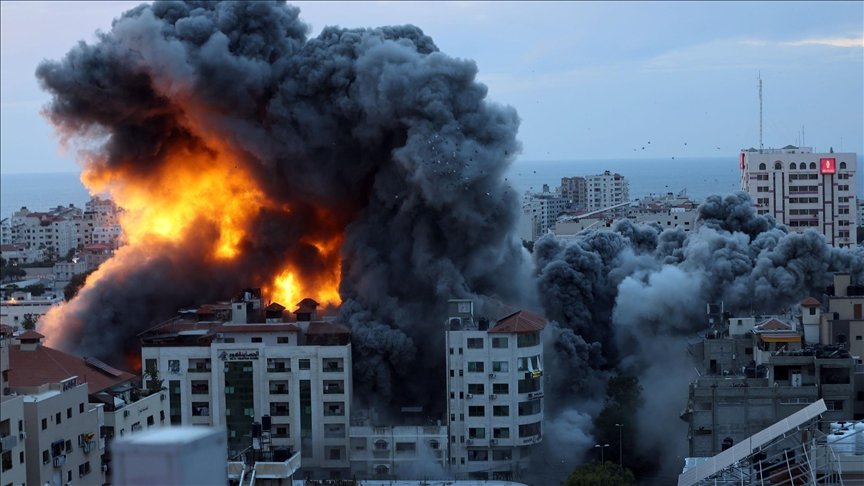 The Federal Government of Nigeria has called for cessation of hostilities in the latest clashes between Israel and the Palestinian Hamas' militant group.
In a statement signed by Amb. Yusuf M. Tuggar, Minister of Foreign Affairs, the Federal Government said Nigeria is extremely disturbed by the outbreak of violence between Israel and Hamas in the early hours of Saturday.
Nigeria's government demanded an urgent de-escalation and cease-fire.
"The cycle of violence and retaliation that the current escalation has assumed, only serves to perpetuate an unending cycle of pain and suffering for the civilian population that bears the brunt of every conflict.
"The Federal Government of Nigeria, therefore, calls on both sides to exercise restraint, prioritize the safety of civilians and give room for humanitarian considerations.
"We are therefore calling for a peaceful resolution of the conflict through dialogue," the statement said.
The latest confrontations between Hamas group and the Israeli forces which started on Saturday have led to the death of hundreds of people.
The Palestinian ministry of health in Gaza says 256 Palestinians, including 20 children, have been killed in Israeli airstrikes in the past 24 hours. Another 1,788 people have been injured, the ministry reports.
In Israel, 250 people have been killed, and dozens of Israelis have been taken hostage.
Saudi Arabia, Egypt among other countries have also called for cessation of hostilities while calling a two-state solution to end the repeated bloody clashes in the region.