Namibia explains reasons for suspending importation of poultry products from South Africa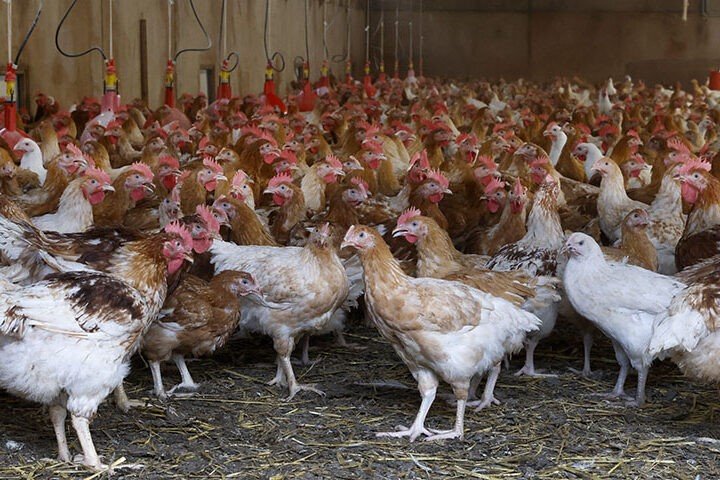 The raging bird flu outbreak has forced Namibia to temporarily suspend imports of live poultry and poultry products from neighbouring South Africa.
Namibia's Ministry of Agriculture said the suspension became needful due to the "alarming spread" of highly pathogenic avian influenza (HPAI) in South Africa.
"New cases have been reported in all types of commercial chicken [production] in the provinces of Kwazulu-Natal, Western Cape, Free State, Gauteng, Limpopo, Mpumalanga and North West respectively," it posted on Facebook.
Apart from chicken, other affected products are live poultry, "Fresh frozen" poultry meat, table eggs, day-old chicks and hatching eggs.
South Africa has been struggling with an outbreak of highly pathogenic avian influenza (HPAI) with 50 confirmed cases of the HPAI H7 and 10 of the HPAI H5 strains, the Department of Agriculture, Land Reform & Rural Development announced.
More than two million chickens have reportedly died so far in the outbreak.
A spokesperson for the Department, Reggie Ngcobo, said it has facilitated the importation of fertile eggs for the broiler industry while registration of new vaccines is ongoing
"A similar request for the table eggs will be considered if received. We are also facilitating the transit to Eswatini of fertile eggs for their broiler production. With regards to vaccination, the department met vaccine registration regulators and the agreement reached is that the registration of vaccines will be fast-tracked, but the safety, efficacy and quality will not be compromised."
"The criteria under which vaccination will be permitted is almost in its final development, and only farms with good biosecurity and approved to vaccinate by the department will be given permission to vaccinate. The other requirements for vaccination will be surveillance to enable early detection of incursion and mandatory slaughter of vaccinated chickens."
"The basic measures should aim at preventing contact with wild birds, including their fecal material which can be transported in boots and equipment."