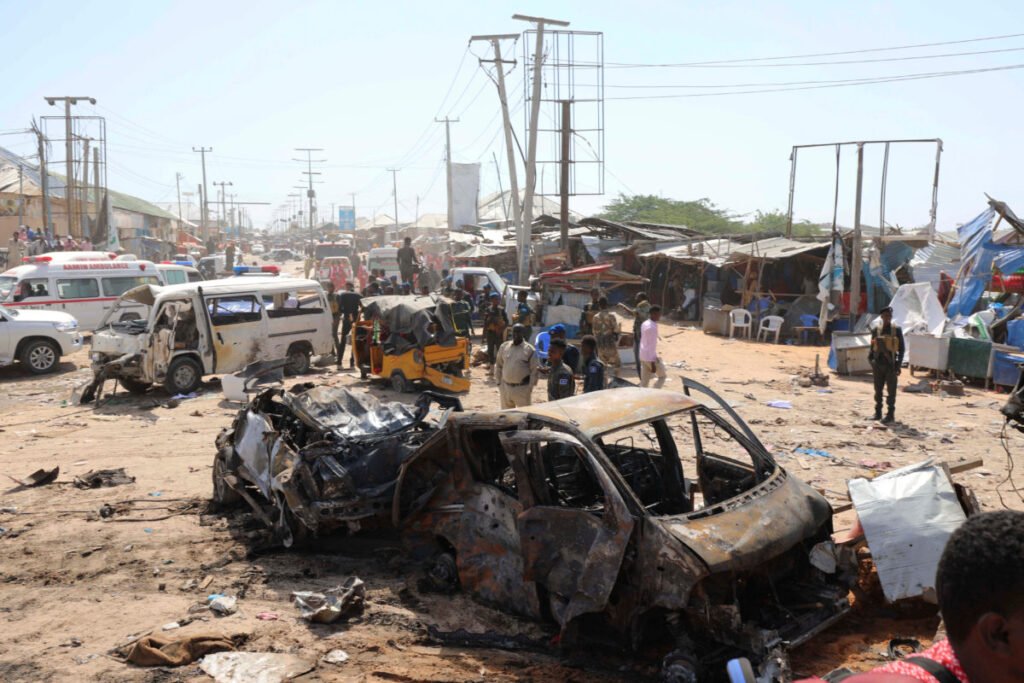 Police authority in Somalia says it has arrested a police officer after a suicide truck bombing that targeted a security checkpoint in Beledweyne, killed at least 36 people and wounding 40 others.
The Somali police said the accused officer was in charge of the security checkpoint through which the car bomb passed through before the destructive explosion. They said that the police actively sought out additional people but did not name them.
According to security agencies, the truck filled with explosive devices forced its way through the government-manned checkpoint to target a taxation and security checkpoint at the former drinks factory facility known as Horseed.
No group has claimed immediate responsibility for the attack. East Africa's al-Qaeda affiliate al-Shabab often carries out such attacks in Somalia.
The Somali government has carried out a series of operations in an ongoing military offensive against the extremists in Beledweyne, who control parts of central and southern Somalia.
In response to the attack, Somalia's President Hassan Sheikh Mohamud and the African Union Transition Mission in Somalia (ATMIS) condemned the attack while re-emphasising their commitment to keep Somalia and its citizens safe.