Zamfara Varsity kidnapping: Peter Obi fumes, says criminals should not dictate for Nigeria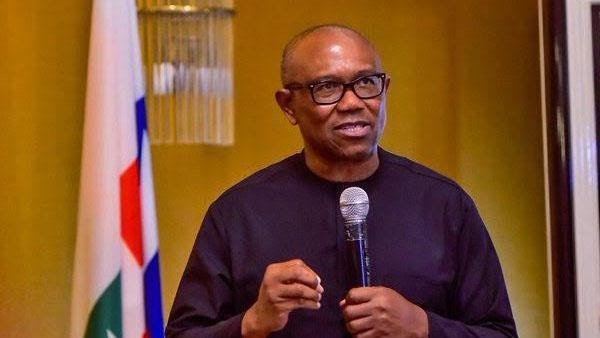 Peter Obi, the Labour Party's presidential candidate, has called on Nigerians to resist attempts to give criminals the power to decide the affairs of Nigeria.
The third-placed candidate at the February 25 presidential poll said this while reacting to the kidnapping of some schoolgirls from the Federal University of Gusau, northern Nigeria.
Mr Obi charged Nigerians not to give room to criminals and bandits to dictate for and destroy Nigeria.
"We must as a nation resist any attempt to allow criminals to make the rules by which we live as a national community. And we should not allow bandits and criminals to destroy our nation.
"Combating insecurity remains the priority in the New Nigeria of my dream because I strongly believe that a safe and secure Nigeria is indeed possible," he wrote on X.
Recall that in the early hours of Friday, gunmen suspected of being bandits seized an unidentified number of students from the Federal University of Gusau.
Reports say the terrorists attacked the Sabon-Gida village in Zamfara State's Bungudu Local Government Area, where many university students lived.
President Bola Tinubu has since directed security agencies to rescue the students as soon as possible.
Condemning the reprehensible act of abduction, the President said there is no moral justification for such a heinous act against innocent victims whose only "offence" was their pursuit of quality education.
President Tinubu pledged that his administration has a solemn duty to protect every Nigerian citizen, and in line with this commitment, assured the families of the abducted students that no effort will be spared in ensuring their safe return.