Diphtheria: Nigeria's former VP breaks silence, calls for actions to curtail infections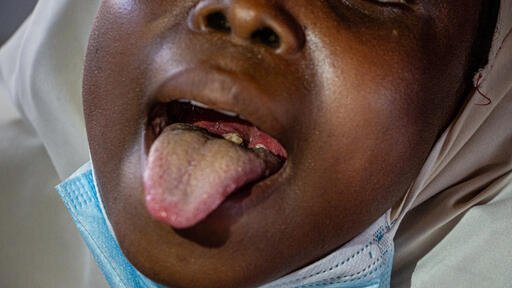 Nigeria's former Vice President, Alhaji Atiku Abubakar, has broken silence on the fast-spreading cases of diphtheria, a dangerous bacterial disease that has affected about 18 states across the country.
In his reaction on his official X account, the presidential candidate of the Peoples Democratic Party, PDP, in the 2023 presidential poll, expressed sadness over the pace of the infection of diphtheria in Nigeria.
Reacting, Atiku said, "My heart goes out to the families and parents of the victims of this dreaded disease."
The politician called on the ministry of health, Nigeria's anti-disease agency, primary health care authorities and other relevant authorities to act swiftly to curtail the movement of the disease.
"I urge the Federal and the State Ministries of Health and Social Welfare, the NCDC, the primary healthcare authorities, and all relevant agencies to step up action to curtail the spread of this disease, which is quickly becoming an epidemic."
Recall that the National Centre for Disease Control, NCDC, announced that Nigeria had recorded 453 deaths from 7,202 confirmed cases of diphtheria in 105 local government areas across 18 states in the country and the Federal Capital Territory, FCT.
Diphtheria is a dangerous bacterial infection caused by the bacterium corynebacterium species that affects an individual's nose, throat, and, in some cases, skin.
Children and adults who have not received any or a single dose of the pentavalent vaccine (a diphtheria toxoid-containing vaccine), people who live in a crowded environment, people who live in areas with poor sanitation, and healthcare workers who are exposed to suspected or confirmed cases of diphtheria are the people most vulnerable of contracting diphtheria, according to the NCDC.