Relatives commence search for loved ones as UN boss mourns victims of Johannesburg inferno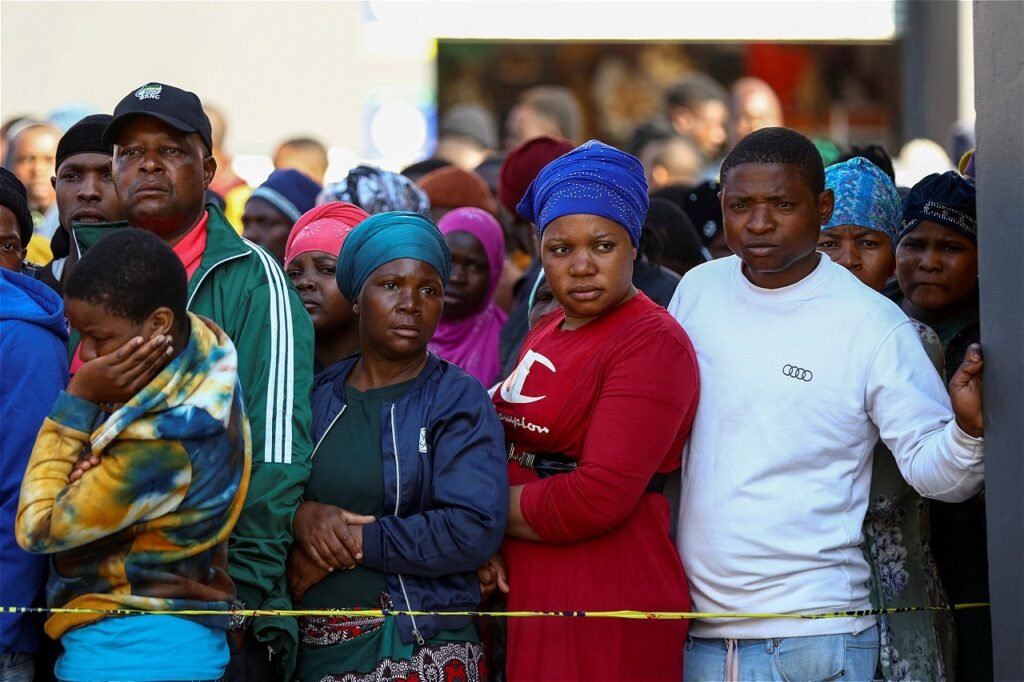 Friends and families of those who were killed in the Johannesburg CBD fire are still searching for the bodies of their beloved ones
On Thursday morning, a five-story building in Marshalltown caught fire, leading to the death of several homeless individuals.
The city authorities own the building that went on fire. Many of those who died were burned beyond recognition.
One of the relatives of the victims of the inferno told SABC News that her family is still hopeful.
"We were sleeping. My sister came to the house to tell us that there is a fire outside so we took the children and went outside. We don't have a plan. We are traumatised because we cant find our sister, because she is not in the hospital. She is not there which means, she has burnt."
The Gauteng Health Department has advised families of the victims of the Johannesburg building fire to visit the Diepkloof mortuary in Soweto from Friday to go and verify the identity of their loved ones who may be involved in the disaster.
Officials added that the Gauteng Forensic Pathology Services will use the digital fingerprint system to identify unknown bodies which have visible fingerprints while DNA will be used to identify bodies that were burnt beyond recognition.
Meanwhile, the UN Secretary-General Antonio Guterres has expressed sadness over the fire in the South African city of Johannesburg.
"The Secretary-General is deeply saddened by the news of the fire that reportedly claimed the lives of more than 70 people on 31 August in Johannesburg, South Africa," said his spokesman, Stephane Dujarric, in a statement.
"In this moment of great sadness and grief, he conveys his sincere condolences to the families of the victims and to the Government and people of South Africa," said Dujarric. "He wishes a prompt recovery to the injured." He said.