Interior Minister Tunji-Ojo joins forces with legal titans at grand inauguration of 2023 All Nigeria Judges' Conference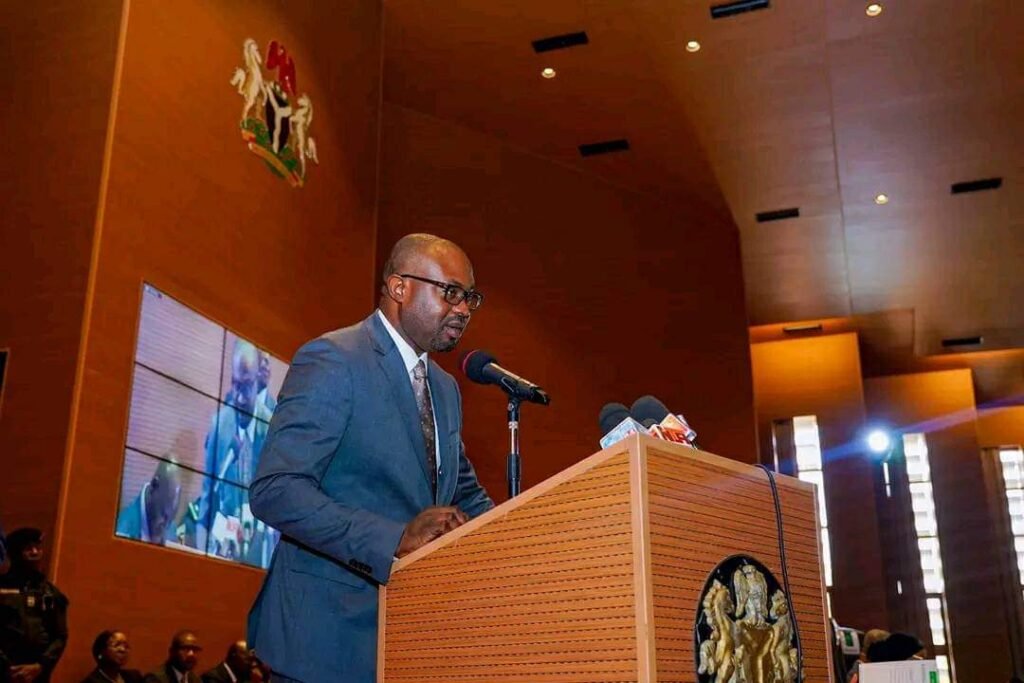 In a momentous gathering earlier today, the Honourable Minister of Interior, Olubunmi Tunji-Ojo, stood shoulder to shoulder with esteemed figures in the legal realm, including the distinguished Minister of Justice and Attorney-General of the Federation, Prince Lateef Fagbemi, SAN, and the Minister of the Federal Capital Territory, Chief Nyesom Wike.
The high-profile assembly marked the commencement of the 2023 All Nigeria Judges' Conference of the superior courts of record, held at the prestigious National Judicial Institute in Abuja.
The opening ceremony was graced by a multitude of dignitaries, creating an atmosphere of intellectual fervor and legal camaraderie.
The convergence of such legal luminaries underscored the importance of this conference in fostering unity, knowledge exchange, and the advancement of the Nigerian judicial system.
As the event unfolded, the ministers and dignitaries engaged in discussions that delved into crucial aspects of the nation's legal landscape.
The presence of Prince Lateef Fagbemi, SAN, and Chief Nyesom Wike, alongside Hon Olubunmi Tunji-Ojo, added weight to the proceedings, emphasising the cross-disciplinary collaboration essential for a robust and fair judiciary.
The National Judicial Institute, the venue for this significant conference, echoed with the resonance of legal deliberations, setting the stage for an insightful and productive exchange of ideas.
The event serves as a cornerstone for the legal community to collectively address challenges, share insights, and envision the future trajectory of the Nigerian judiciary.
With the collective wisdom and expertise of these distinguished individuals, the 2023 All Nigeria Judges' Conference promises to be a pivotal moment in shaping the course of legal affairs in the nation.
As the conference unfolds, it is anticipated that the outcomes will contribute to the enhancement of judicial processes and the promotion of justice and fairness across all sectors of society.