Denying access to Kanu over Saturday elections 'ridiculously laughable' – IPOB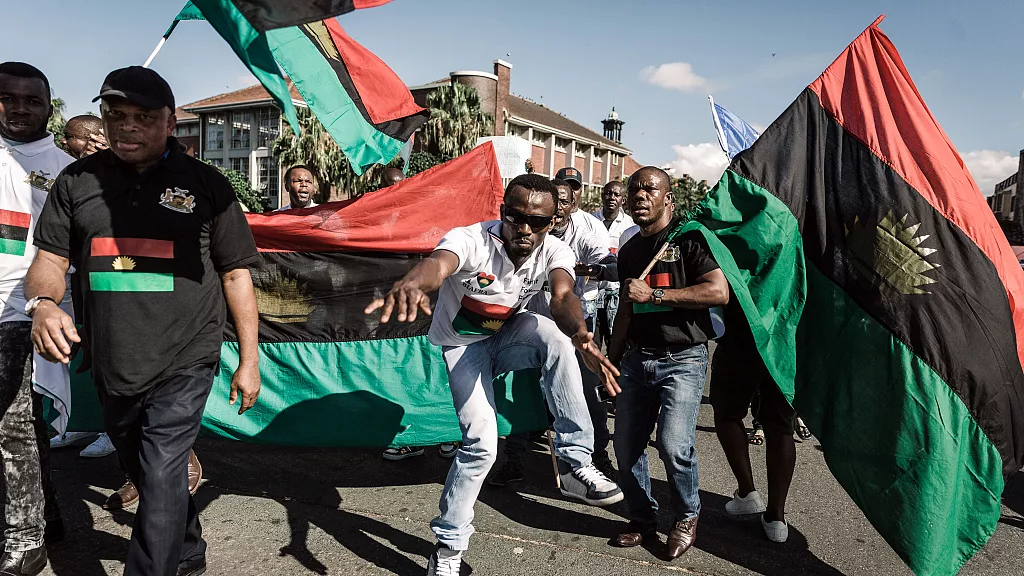 The Indigenous People of Biafra, (POB), has raised concerns over the decision of the Department of State Services (DSS) to deny its leader, Nnamdi Kanu, access to visitors.
The group, in a statement signed by Emma Powerful, the spokesman of IPOB, said the secret police's excuse of denying Kanu access to visitors due to last Saturday's off-cycle governorship election in Bayelsa, Imo, and Kogi States was laughable.
The statement said "The global family and movement of the Indigenous People of Biafra (IPOB) ably led by our prophet and supreme leader Mazi Nnamdi KANU raises alarm over the denial and harassment of our Leader's visitors by the DSS headquarters' staff in Abuja.
"On Thursday, the 9th of November, 2023, DSS refused to allow Mazi Nnamdi Kanu access to his visitors on a flimsy excuse.
"The claim of not having enough personnel to handle the logistics for Mazi Nnamdi Kanu's visitors because of Imo, Bayelsa and Kogi States elections by Abuja DSS as a reason for denying Mazi Nnamdi Kanu access to his weekly visitors is ridiculously laughable.
"During the general elections of Presidential, Governorship, National Assembly, and State Assembly, our leader was allowed visitors to visit him at DSS solitary confinement and detention facility. So why should DSS deprive Mazi Nnamdi KANU of visitors because of Imo, Kogi, and Bayelsa States governorship elections?
"This is a calculated attempt to torture and make things difficult for Mazi Nnamdi KANU. The DSS's excuse of denying our leader visitors as ordered by the court is suspicious. We, therefore, warn DSS to be careful in handling the issues of our leader.
"We do not expect any excuses or selective visitors for our leader going forward. IPOB and Mazi Nnamdi Kanu understand the gimmicks of the Janjaweed controlled DSS and the Fulani government of Nigeria."