Havilla University boosts ICT education with new horizons partnership, welcomes Tim Akano to governing council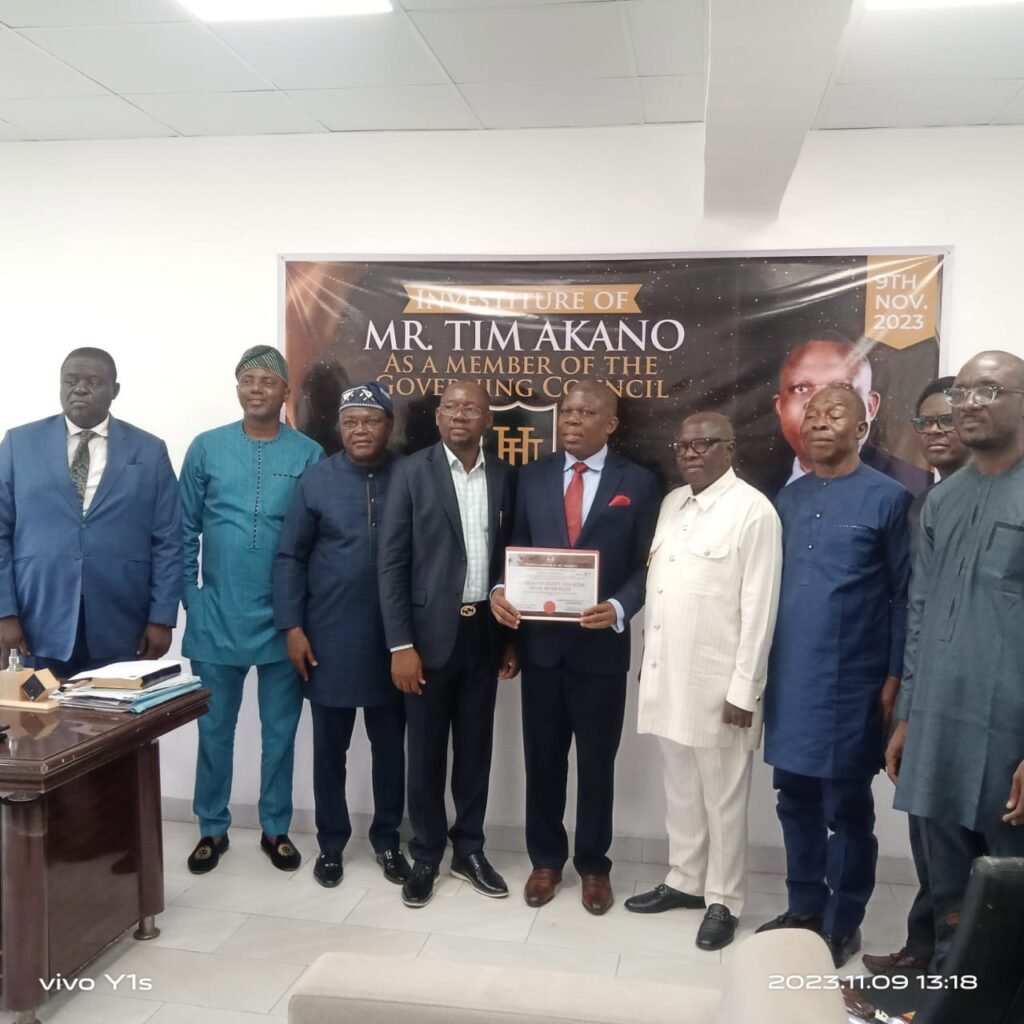 In a groundbreaking move to enhance its Information and Communications Technology (ICT) programs, Havilla University (HUNI) has entered into a strategic partnership with New Horizons, a leading information technology training company. The collaboration aims to leverage the expertise and resources of New Horizons to update and expand ICT-related courses at Havilla University, ensuring they remain relevant and aligned with industry best practices.
The announcement was made by Mr. Jones Tangban, the Chancellor of Havilla University, during a ceremony in Lagos.
The event also marked the induction of Mr. Tim Akano, CEO of New Horizons Nigeria, as a member of Havilla University's Governing Council. Tangban highlighted the significance of the partnership, emphasizing that it would not only enhance university infrastructure but also provide scholarship and internship opportunities for Havilla University students at New Horizons Nigeria.
Mr. Tangban praised Akano's contributions to Information Technology education in Nigeria, stating, "Akano has shown capacity in giving the best to mankind, particularly the young ones who are thirsty to be the best of Bill Gates and Mark Zuckerberg."
Akano's appointment to the Governing Council was celebrated as a privilege for the university, recognizing his role in training hundreds of thousands of Nigerian youths and professionals.
During the presentation of the Letter of Appointment, Prof. Florence Obi, Vice Chancellor of the University of Calabar, urged Akano to reciprocate the trust extended to him by Havilla University. She expressed confidence in Akano's ability to contribute significantly to the institution's operations based on his track record.
In his acceptance speech, Akano expressed gratitude for the privilege to serve on the Governing Council, emphasizing his commitment to youth mentorship.
He stated, "I believe that together with the council, we will take Havilla University to the next level in Cross River, and the whole world will come to recognize the institution."
The event, attended by dignitaries such as Dr. John Adeniyi and Pastor Gbenga Olufisayo, marked another milestone for Havilla University.
Established on November 6, 2021, in Nde-Ikom, Cross River State, HUNI is renowned for its dynamic teaching and research system in a serene environment, supported by cutting-edge equipment and facilities to produce world-class graduates.