Labour unions in Nigeria vow to go on strike over arrest, humiliation of national president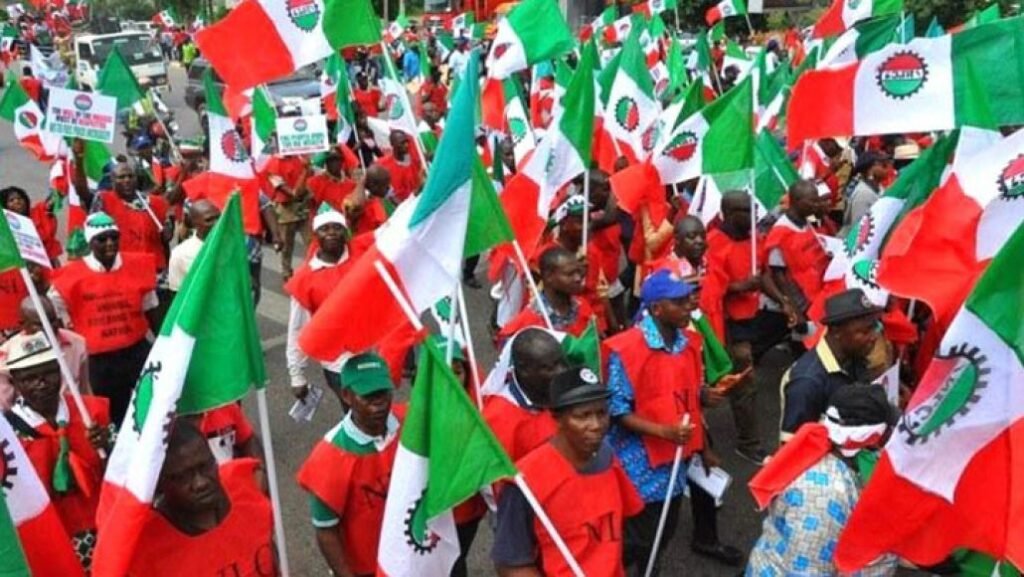 Organised labour unions in Nigeria have announced plans to commence a nationwide industrial action, starting from Wednesday, November 8, to protest against the recent abduction and physical beating of their president, Joe Ajaero.
The event occurred on Wednesday when the Imo State Police Command allegedly snatched Ajaero from the NLC state council secretariat in Owerri, where he was waiting for colleagues to join him for a peaceful protest.
The Nigerian Labour Congress and the Trade Union Congress said Ajaero was rough-handled, humiliated, and taken to an unknown destination where he was subjected to more beating before the National Security Adviser, Nuhu Ribadu, ordered his immediate release.
The labour unions in a statement issued on Friday, signed by their General Secretaries, Emmanuel Ugboaja and Comrade Nuhu Toro, threatened to commence a nationwide strike on Wednesday, November 8, should the government fail to address their demands, including the probe and immediate removal of the Imo State Commissioner of Police, Cp. Ahmed Barde, due to his alleged complicity and unprofessional conduct.
"We further resolved that in the event the government fails to comply with any or all of the conditions above-stated, NLC, TUC and their affiliates will no longer guarantee industrial peace in Nigeria beginning Wednesday the 8th of November, 2023, while a joint National Executive Council (NEC) meeting of the two Labour Centres will meet to decide on the next course of action," the statement read.
"The Area Commander of the Nigeria Police Force and all other officers and men in Owerri through whom the Police Commissioner supervised the brutalisation and humiliation of Comrade Ajaero and other workers be relieved of his office and stripped of his commissions," it stated.
"Mr Nwaneri Chinasa, Adviser on Special Duties who supervised the terror on workers and bestial brutality meted out to Congress President; Comrade Joe Ajaero be arrested immediately and prosecuted for his crimes against workers and the President."
They demanded the restoration of their confiscated properties, the implementation of all outstanding industrial relations issues previously agreed upon and the treatment of other workers and journalists who had experienced inhumane treatment by the police.