Erik ten Hag defends Man Utd, says it's not right to question players' character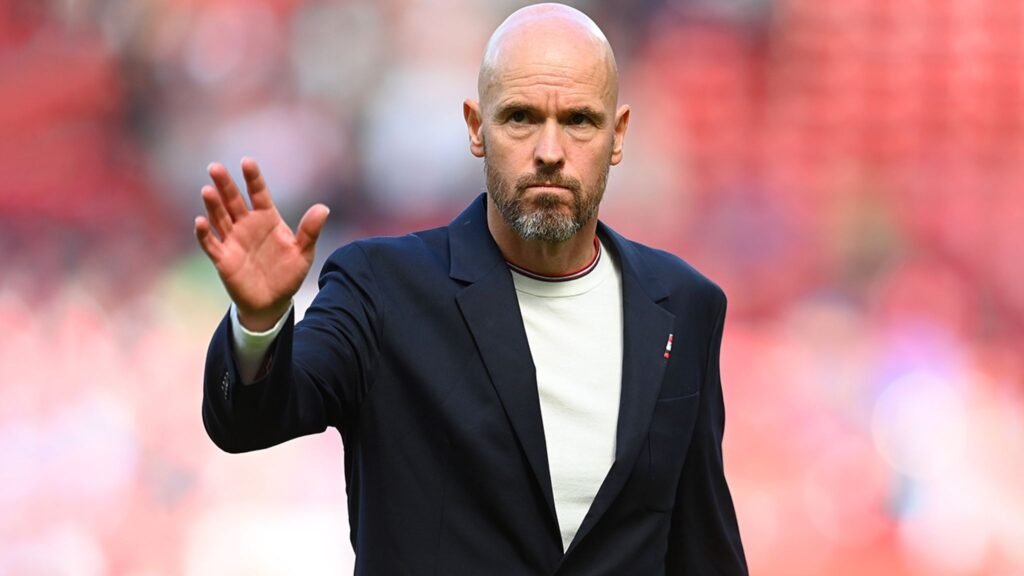 Manchester United manager Erik ten Hag, has defended his team in the face of their recent poor outings, saying it is not right to question his players' character.
The Red Devils have lost eight of their first 15 matches this season.
Their poor run of form became the subject of discussion as they suffered back-to-back 3-0 home defeats to Manchester City and Newcastle in the last week, with former captain Gary Neville describing the team's performances as "woeful".
Reacting to the defeat, Erik ten Hag noted that the response from his players to their recent results has been "positive", adding: "They want to put this right. We know the standards here.
"We have to match the standards, every day. We have had two big setbacks but this dressing room is strong, the staff is strong and this manager is strong."
"I can't play like Ajax because I have different players," explained Ten Hag. "I came here with my philosophy, based on possession, but I wanted to combine it with the DNA of Manchester United, the players and their characters.
"Last year, we saw what that was. We played very good football.
"This season, the philosophy is not different, only I want to emphasise more on going direct.
"The explanation for me saying direct is that I want to go for long balls? No. I didn't want [Andre] Onana for long balls. I want to play from the back.
"We try it every game, also against City, but when a team is playing in such a high press, it is a good option to go direct.
"I explained in pre-season, in the USA, how we want to play, how we want to press. We want to press from different blocks and then go direct.
"We have the players like Rasmus Hojlund, Antony, Marcus Rashford, Scott McTominay and Bruno Fernandes who are very good in it. The passing of Christian Eriksen, our full-backs joining in.
"That was my idea – I think I explained it very clearly."
Ten Hag blamed United's sloppy displays on injuries among his key players, saying: "In the moment we're in, with so many changes every game, we can't line up the same two or three games in a row.
"Last season, it was the same with maybe one player, but now we often miss players in the back four. Every time, we have to adjust and that doesn't help in our routines, and in midfield missing Casemiro too."
However, Ten Hag added: "I never brought this up because we have to win. I don't want to find excuses if we're not.
"We have to be more pragmatic but we have to win. That is the demand and I don't walk away from that."