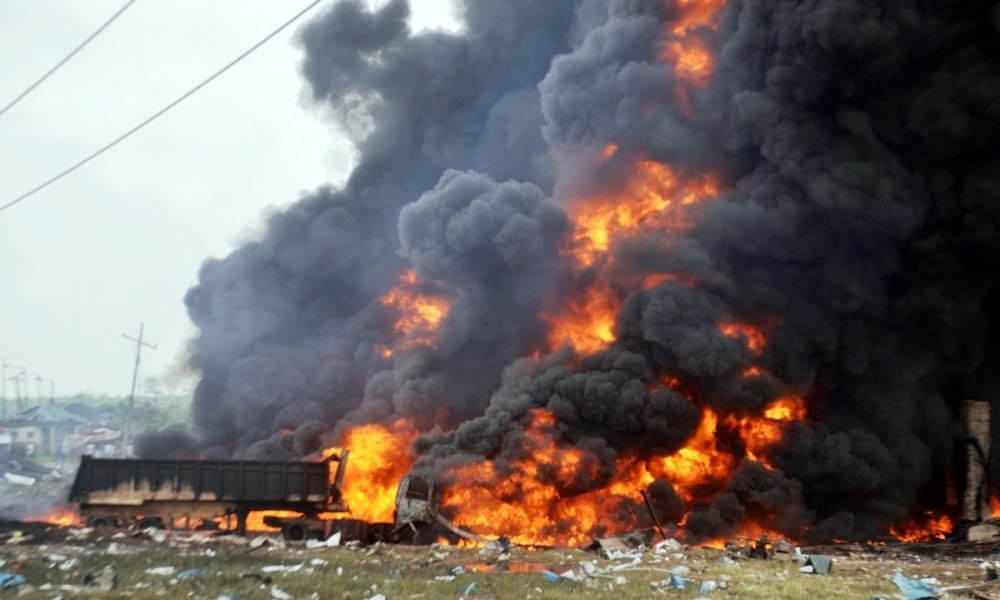 According to a government official and residents, at least 34 people, including two babies were killed in the Republic of Benin near Nigeria's border on Saturday.
The incident occurred when a contraband fuel storage exploded into flames, blowing a black cloud of smoke into the sky and leaving dozens of burned bodies at the scene.
Reports say the fire broke out inside a storage for illicit fuel in the southern Benin town of Seme Podji, where automobiles, motorcycles, and tricycle taxis come to fill up on fuel.
While confirming the incident, Benin's Interior Minister Alassane Seidou told reporters a serious fire had occurred in the town, but did not give details about exactly how it had happened.
"Unfortunately we have 34 deaths including two babies. Their bodies are charred because the cause of the fire is smuggled fuel," the official said. The minister said another 20 people were being treated in hospital, including some in serious condition.
Smuggled petrol from Nigeria continues to thrive in Benin despite the federal government's recent removal of fuel subsidies which drove up fuel prices.
Thousands of litres of petrol sold on Benin's streets come from stations situated along the Benin-Nigeria border.
Smuggling of the product may be profitable but comes with major risks including explosions.