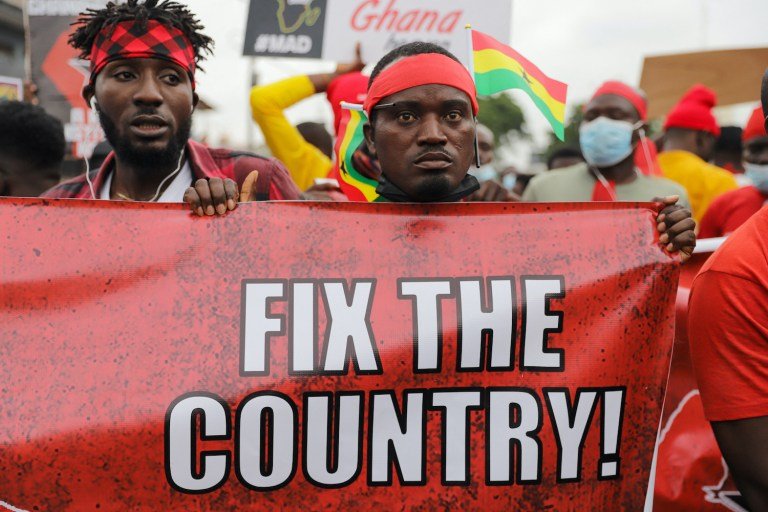 Hundreds of protesters gathered in Ghana's capital Accra on Saturday for the third day of anti-government demonstrations tied to economic hardship, which have resulted in numerous arrests.
Protesters marched under the watch of riot police, some brandishing banners or the Ghanaian flag, decrying the high cost of living and a lack of employment for the youth.
The gold, oil, and cocoa-producing country has been struggling with its worst economic crisis in a generation, which has been exacerbated by spiraling public debt.
On the first day of the three-day protest, 49 people were detained, according to police, for unlawful assembly and breaking the public order act. On Saturday, there was no hint of any arrests, and the situation appeared to be peaceful in the capital.
Protests about surging prices of goods and other economic issues erupted in fights with police last year.
In May, the government signed a $3 billion, three-year loan agreement with the International Monetary Fund, but critics argue the government has done too little to assist families struggling to make ends meet amid the prolonged downturn.
The forthcoming presidential election in Ghana is expected to be a tight race among the candidates as no party in the history of the West African country has ever won more than two consecutive terms.
Ghana is facing its worst economic crisis in decades as the price of goods rose at an average of 41% over the past year and candidates are expected to campaign along this line among others.