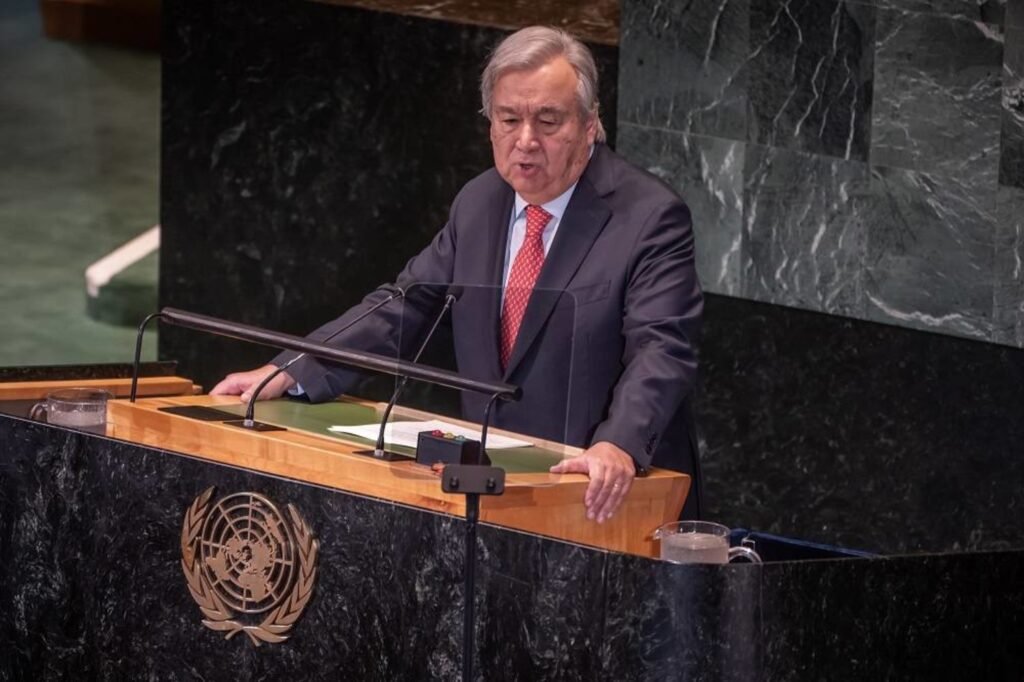 The Secretary-General of the United Nations says the world requires immediate action, not just words, to address the deteriorating climate catastrophe, escalating conflicts, "dramatic technological disruptions," and a global cost-of-living crisis that is increasing hunger and poverty.
Antonio Guterres said this ahead of the annual gathering of presidents and heads of states, ministers and envoys at the General Assembly in New York, United States.
"Yet in the face of all this and more," Guterres said, "geopolitical divisions are undermining our capacity to respond."
This year's week-long session, the first full-fledged meeting of world leaders since the COVID-19 pandemic delayed travel, will feature 145 speakers. It is a large figure that represents the numerous crises and wars.
China's Xi Jinping, Russia's Vladimir Putin, France's Emmanuel Macron and Britain's Rishi Sunak are all skipping the U.N. this year.
This will leave the US President Joe Biden to be the only leader from the five powerful veto-wielding nations on the U.N. Security Council to address the 193-member assembly, speaking shortly after the U.N. chief.
Also, Ukraine's President Volodymyr Zelenskyy, will be making his first appearance at the assembly's podium later Tuesday to talk on the ongoing war between Russia.
The theme of the The 78th session of the United Nations General Assembly is "Rebuilding trust and reigniting global solidarity: Accelerating action on the 2030 Agenda and its Sustainable Development Goals towards peace, prosperity, progress and sustainability for all."
Heads of State and Government and ministers are expected to explore solutions to the intertwined global challenges to advance peace, security, and sustainable development.