NGO campaigns for green globe, sustainable environment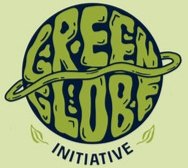 Mr Akintola Akinyemi, founder and team lead of Green Globe Initiative has sensitised the public on the significance of green globe through environmental sustainability and waste management in today's world of depleting ozone layer.
Akinyemi disclosed this during an awareness match on Friday in Ilorin, Kwara state's capital.
He charged the public with environmental consciousness and indiscriminate dumping of refuse, adding that the duo contribute to waterways blockage.
The NGO leader asserted the march was taking place in fifteen states of the country simultaneously.
"This is the time to be aware of our environment and be passionate about sanitation and hygiene.
"We need to be sensitive about our environment and desist from indiscriminate dumping of refuse.
"We should also be informed on how we manage our waste. Let us work together as agents of safe environment.
"Enough of our nonchalant approach to our environment. Stop putting your solid wastes in the drain. Prioritise safety first before your business and other things," he said.
GGI asserted 32 out of 36 states experienced massive flood in Nigeria in 2022, therefore, the need for urgent intervention.
It added by warning that erosion and flood are harmful to lives, infrastructure and businesses.
Furthermore, GGI called on government and stakeholders at all levels to put in place a strong policy to enforce cooperation from members of the public.
"Government should prioritise public safety and safe environment. Be harsh on violators and ensure workable policies are in place," Akinyemi stressed.
The awareness march began at Post office's 'Soludero Park', and covered some busy areas of Ilorin such as CBN, Muritala, Yoruba Road, Challenge, Unity Road and Maraba.
Participants at the awareness march were representatives from the Kwara Ministry of Environment, University of Ilorin, Kwara Polytechnic, University of Ilorin Teaching Hospital, the Nigeria Security and Civil Defence Corps (NSCDC), and others.
(NAN)