Lagos commissioner predicts cloudy weekend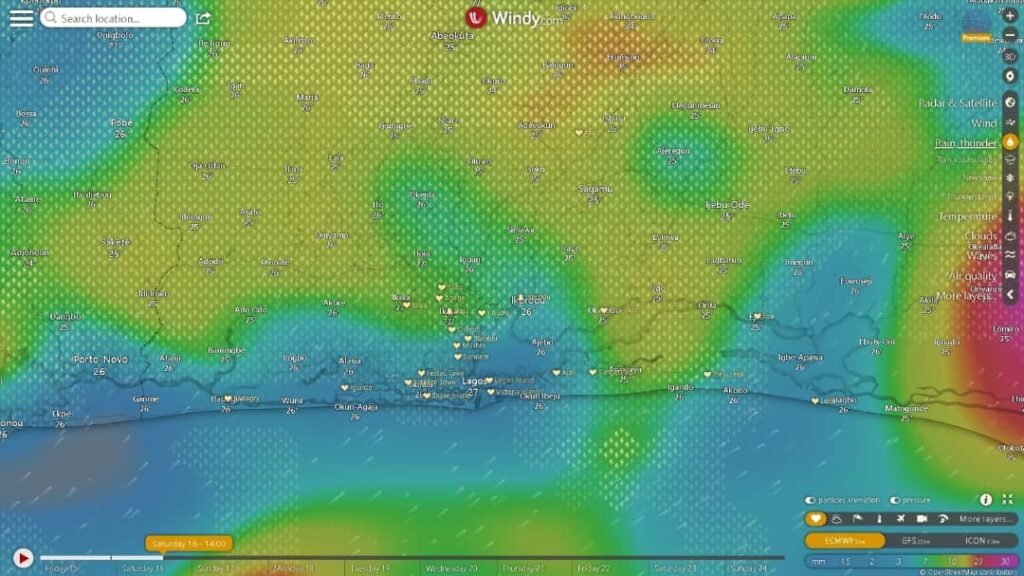 The Lagos State Commissioner for Environment and Water Resources, Tokunbo Wahab, has issued a weather forecast predicting a cloudy and wet weekend for the state.
The commissioner outlined specific areas that will experience these climatic conditions, warning residents to prepare for intermittent rainfall and strong winds.
According to Wahab, Lagos is expected to see cloudy conditions covering most parts of the state in the coming days.
He emphasised that Saturday is anticipated to be particularly wet, with widespread intermittent rainfall at varying intensities.
The rain will be accompanied by strong winds, especially during the morning to afternoon hours.
According to him, the affected areas include prominent locations across the state, such as Victoria Island, Lagos Island, Surulere, Festac Town, Mushin, Somolu, Kosofe, Ikeja, Agege, Ifako, Ipaja, Ikorodu, Epe, Badagry, Ajah, and their environs.
Residents in these areas are advised to exercise caution and be prepared for potential weather-related disruptions.
Temperature-wise, the commissioner mentioned that nighttime temperatures are expected to range between 24°C, providing some relief from the daytime heat, which is expected to reach 29°C.
The humidity levels are also expected to be relatively high, ranging between 86% and 94%, creating a muggy atmosphere.
Additionally, Wahab highlighted that an average wind speed of 3 meters per second, with a westward orientation, is anticipated.
This means that the strong winds accompanying the rain may have a westward direction, which could impact various activities in affected areas.
Residents and businesses in Lagos are advised to stay updated with weather forecasts and take necessary precautions to mitigate any potential risks associated with this weekend's weather conditions.
The commissioner's warning underscores the importance of preparedness in the face of changing weather patterns.