UN says scores of people killed in ethnic attacks in Sudan's West Darfur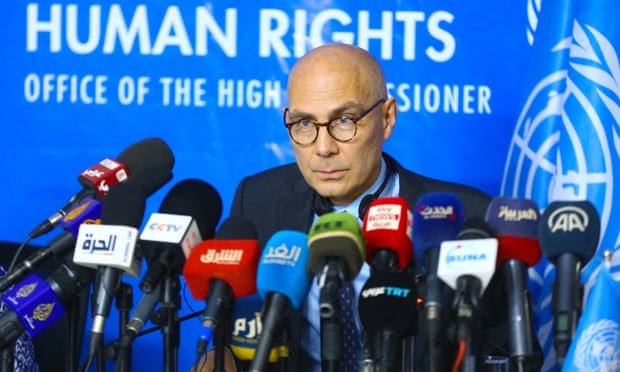 The United Nations Human Rights chief has announced that ethnically driven attacks by Sudan's paramilitary Rapid Support Forces (RSF) and allied militia have killed hundreds in West Darfur.
Since April, when conflict between the Sudanese army and the RSF erupted, bloodshed, violence, and displacement have increased, pushing the country to the verge of civil war.
Volker Turk, U.N. High Commissioner for Human Rights, told the Human Rights Council in Geneva that "In West Darfur, ethnically motivated attacks perpetrated by the RSF and allied Arab militia have resulted in the deaths of hundreds of non-Arab civilians primarily from Masalit communities."
He stressed that "Such developments echo a horrific past that must not be repeated," referring to the conflict in Darfur that killed up to 300,000 people and displaced over 2 million people between 2003 and 2008.
The UN official noted that the most recent strikes took place mainly in El Geneina, the capital of West Darfur.
Tens of thousands of people have fled across the neighbouring border into Chad as a result of reported attacks on the non-Arab Masalit people, the main community in El Geneina.
Turk also referred to an "ongoing epidemic of conflict-related sexual violence," stating that his office had received reliable reports of 45 incidences involving at least 95 victims, including 75 women, one man, and 19 children.
The Rapid Support Forces has been accused of war crimes, including sexual violence.
RSF however denied allegations raised against its forces by conflict monitors, rights groups, and witnesses that it is responsible for attacks on civilians, and has stated that any of its soldiers proven to be implicated will face prosecution.