Nigerian govt receives $163m loan from AfFB for wheat production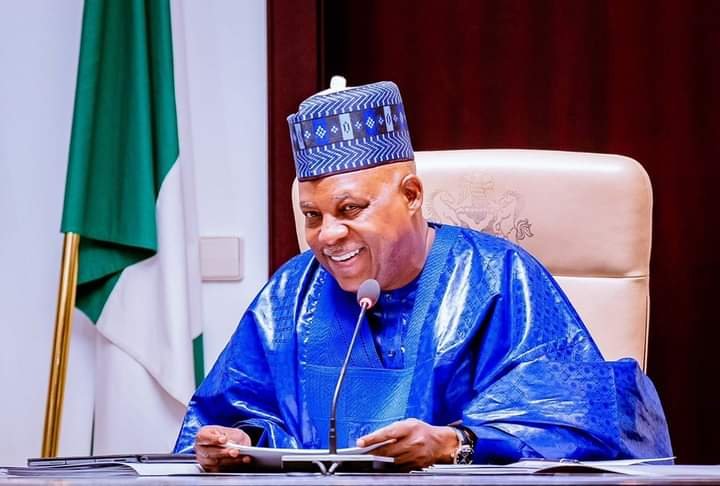 The Vice President, Kashim Shettima, has reassured that the federal government under the leadership of President Bola Tinubu will fulfill all its promises made to Nigerians.
Mr Shettima also said the federal government had obtained a $163 million dollar loan from the African Development Bank to support wheat production.
Mr Shettima said this on Sunday in Argungu, Kebbi State while on a condolence visit to the family of late Abubakar Giro, a Sheikh.
The vice president, who visited the family of the late Islamic scholar on behalf of President Tinubu, said "this is a great loss to the state, nation and West Africa.
"I am here on behalf of President Bola Tinubu, who called me from India and directed that I should come to Argungu to commiserate with the family of the respected Sheikh, government and people of Kebbi State and the north in general."
Continuing, the VP noted that "Late Sheikh Abubakar Giro was a respected scholar. He worked for God, he didn't bother about things of the world he lived a humble life.
"May God forgive his shortcomings and grant him eternity."
Speaking at the palace of the Emir of Argungu, Sumaila Mohammed, the vice president re-affirmed the determination of the Tinubu administration to fulfill its promises, particularly in the agricultural sector, adding that food security would receive serious attention from the government.
According to him, "We have obtained a $163 million dollar loan from the African Development Bank to support wheat production. The scheme would be launched soon.
"We need 10,000 hectares of land in Kebbi State. But the scheme would be well executed in Jigawa State with a cultivation of 50,000 hectares of land to boost wheat production."
In his remarks, the Emir, Mr Mohammed stated that the emirate was proud of the achievements of late Sheikh Giro.
He prayed for the unity and progress of Nigeria, as he also thanked President Tinubu and Vice President Shettima for their support.
On his part, the National Leader of the Izala Sect, Bala Lau, who received the vice president on behalf of the family in company of other national executives, thanked Messrs Tinubu and Shettima for their show of love.
Earlier on arrival, the vice president was received at the Sir Ahmadu Bello Airport in Birnin Kebbi by the State Governor, Nasir Idris, who accompanied him on the visit.
Also on the vice president's entourage were the Deputy Governor of Kebbi State, Umar Tafida; Minister of Agriculture and Food Security, Abubakar Kyari, and members of the Kebbi State Executive Council among others.
Mr Giro, a renowned cleric, who died recently has since been buried according to Islamic rites in his hometown , Argungu.
*Olusola Abiola*
*Director Information*
*Office of the Vice President*
*10th September, 2023*