US, EU support African Union bid to join G20 bloc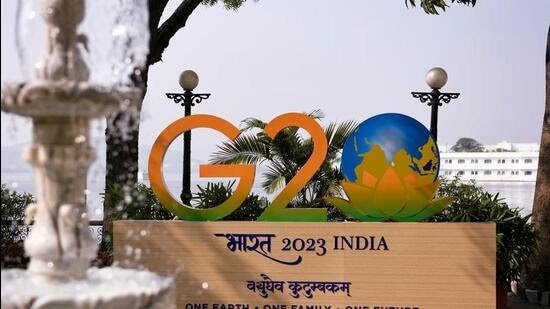 The African Union is set to become the G20's newest member, officials said on Friday, after the bloc's request received support from existing members assembled in India for a summit.
Narendra Modi, the G20's host and Indian Prime Minister, has urged for the pan-African club to become a permanent member, stating that emerging countries need more say in global decision-making.
The plan has received support from Washington, and the European Union announced its support on Friday.
The Group of 20 major economies now comprises of 19 countries plus the European Union, accounting for around 85% of global GDP and two-thirds of the global population.
However, South Africa is the only African G20 member.
Vinay Kwatra, India's senior foreign service official, predicted that an AU membership decision would be reached at the summit on Saturday morning.
In December 2022, US President Joe Biden stated that he wanted the AU "to join the G20 as a permanent member," adding that it had "been a long time coming, but it's coming."
On Tuesday, Jake Sullivan, Biden's national security advisor, repeated the position while outlining the United States' aims for the New Delhi meeting.
The African Union currently has 55 members, but six nations currently under military rule are suspended. The continental bloc has a combined GDP of $3 trillion and 1.4 billion people.