Headquarters 35 Artillery Brigade winds up 81 Division CPX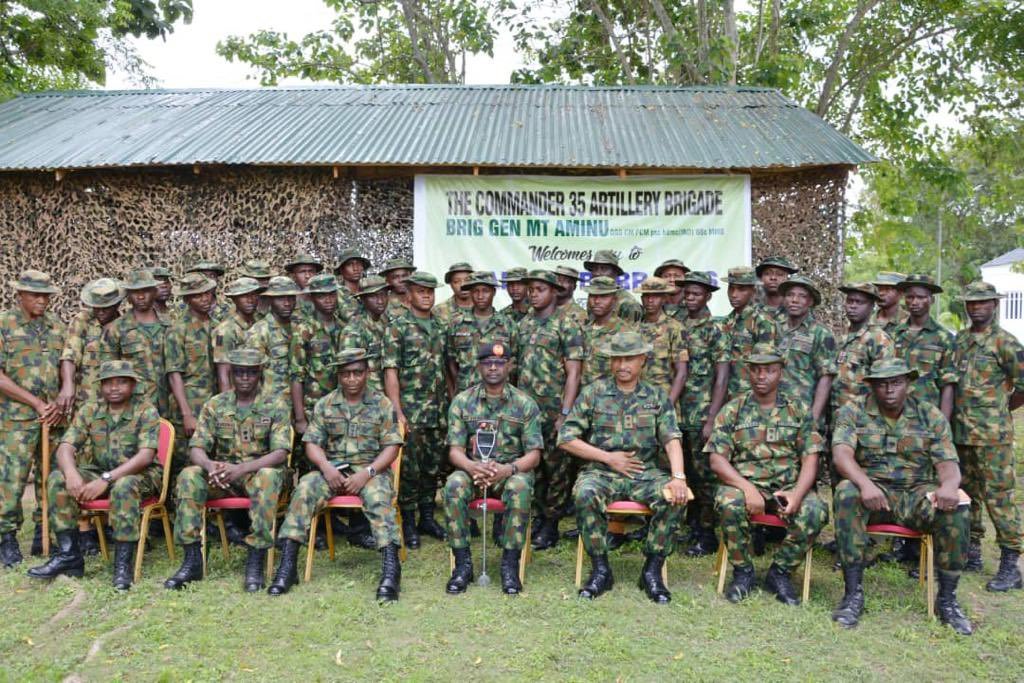 The General Officer Commanding (GOC) 81 Division Nigerian Army (NA), Maj Gen Mohammed Takuti Usman, has declared the 2023 Command Post Exercise (CPX) ended after a week-long rigorous exercise in Alamala Barracks Abeokuta, Ogun State.
Usman made the disclosure on Friday, September 8, 2023.
According to him, the Exercise, which lasted for 5 days, was to update troops "on the rudiments of battle map marking, radio communication,operational briefings and watchkeeping amongst others as part of Army Headquarters Training Directives 2023."
The training was observed for overall conduct by the Director of Training from the Headquarters in Abuja as well as the 81 Division. General Etsu-Ndagi, Army Headquarters Department of Training (AHQ DAT), extolled the Brigade for the level of preparation, zeal and proficiency exhibited during the planning and conduct of the exercise.
It was said that the programme was in conformity with the transformation Agenda to train, equip and motivate soldiers towards constitutional responsibilities within a joint environment.
Before conclusion, the summative conduct of the exercise was assessed and the objectives of conduct were recapitulated.
The report said, "At the end of the exercise, an After Action Review/wash-up was held and critical areas for sustenance and improvements were identified in order to draw lessons learnt for future projections and exercises.
The exercise was rounded up with a get together organised at the Vulcan Officers' Mess/Soldiers Club for the participating officers and soldiers respectively."
It added, "The participants of the exercise were drawn from units and formations across 81 Division Area of Responsibility. The exercise was successful and hitchfree."