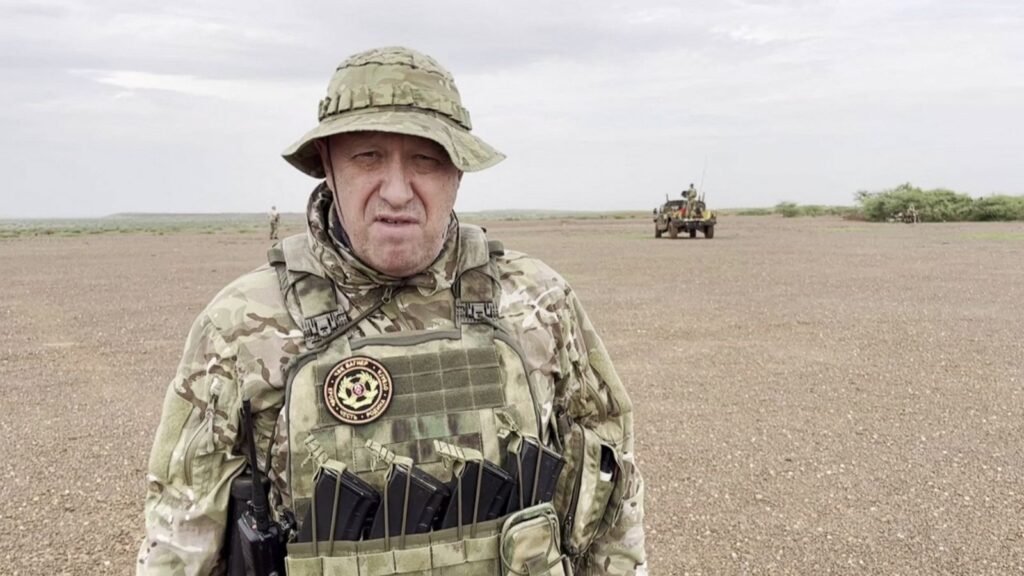 Russian mercenary group, Wagner, is set to be designated as a terrorist organisation by the UK government, making membership and support for the fighters unlawful.
A draft order that will be introduced in Parliament will allow its assets to be designated as terrorist property and seized.
Wagner was described as "violent and destructive… a military tool of Vladimir Putin's Russia" by the home secretary.
She called it a "threat to global security" for its operations in Ukraine and Africa.
"Wagner's ongoing destabilizing activities only serve the Kremlin's political goals," Suella Braverman remarked.
"They are terrorists, plain and simple – and this proscription order makes that clear in UK law."
Wagner was a crucial figure in Russia's invasion of Ukraine, as well as in Syria and African countries such as Libya and Mali.
Its militants have been charged with various crimes, including the murder and torture of Ukrainian nationals.
Yevgeny Prigozhin, who created the group in 2014, died along with other Wagner officials in a suspected plane crash on August 23 and was buried in St. Petersburg.
The name of the group will now be added to that of other prohibited organizations in the UK, such as Hamas and Boko Haram.
The Terrorism Act of 2000 empowers the home secretary to ban an organization if they believe it is involved in terrorism.