Children in Nigeria, Somalia, CAR, others most affected by climate change – UN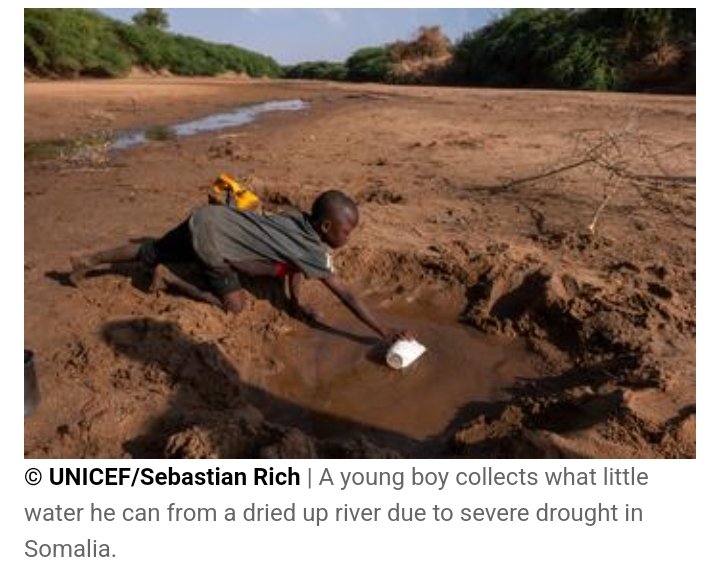 The United Nations children agency, UNICEF, says children in Africa are among the most vulnerable to the effects of climate change, yet they are receiving inadequate funding to help them adapt, survive, and respond to the catastrophe, according to a new research released on Friday by the UN Children's Fund (UNICEF).
UNICEF noted that those living in the Central African Republic, Chad, Nigeria, Guinea, Somalia and Guinea-Bissau are most at risk.
Children in 48 out of 49 African countries assessed were found to be at high or extremely high risk of the impacts of climate change, based on their exposure and vulnerability to cyclones, heatwaves and other climate and environmental shocks, and access to essential services.
Despite this, the report found only 2.4 per cent of global climate funding targets children, with an average value of just $71 million per year.
"It is clear that the youngest members of African society are bearing the brunt of the harsh effects of climate change," said Lieke van de Wiel, UNICEF Deputy Director for the Eastern and Southern Africa region.
"We need to see a stronger focusing of funding towards this group, so they are equipped to face a lifetime of climate-induced disruptions."
According to UNICEF, children are more vulnerable to the consequences of climate change than adults.
They are physically less capable of coping with and surviving risks such as floods, droughts, storms, and heatwaves, and they are physiologically more prone to hazardous substances such as lead and other forms of pollution.
The UN agency added that barriers to quality services in areas such as health and nutrition; water, sanitation, and hygiene (WASH); and education exacerbate their susceptibility.
At the same time, children and young people are critical to long-term change and sustainability, according to the research, so they must be included in climate solutions, including policy and funding.
The UNICEF report was published days before the first ever Africa Climate Summit to be held in the Kenyan capital Nairobi next week.
Top UN officials, including Secretary-General António Guterres and UNEP Executive Director Inger Andersen, are slated to attend, as are around 20 Heads of State and Government and other world leaders.