South Africa fire: Death toll hits 73, others injured in building occupied by homeless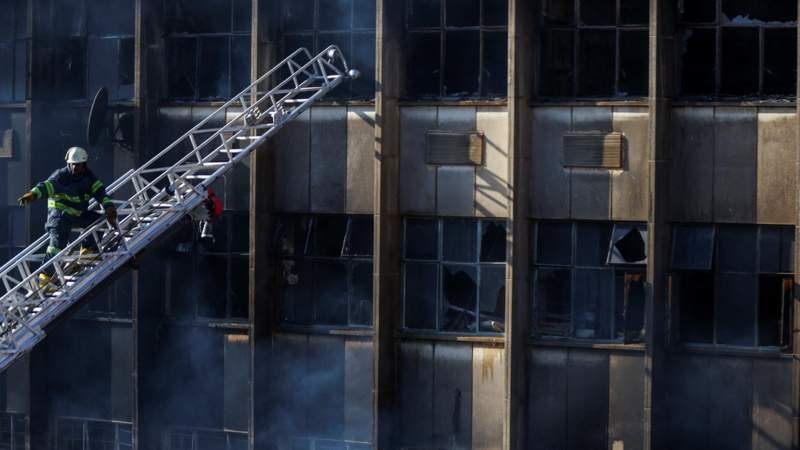 No fewer than 73 people have now been confirmed dead by Johannesburg Emergency Management Services spokesman Robert Mulaudzi following a fire at a block of flats in Johannesburg overnight.
At least another 52 people have been injured and many are reported to have back injuries, possibly from jumping from the windows, according to the BBC
Search and recovery operations are continuing.
A video uploaded to the platform X, formerly known as Twitter, by Robert Mulaudzi showed fire trucks and ambulances outside the red and white building with burned-out windows.
Police have also cordoned off the area of Marshalltown.
The fire, whose cause was under investigation, started at around 1.30 a.m. local time (2330 GMT), Johannesburg Emergency Management spokesperson Robert Mulaudzi said.
According to Municipal government speaker Colleen Makhubele, he noted that those inside the building had been living there illegally, and that the city had sought but often failed to evict squatters from such structures.
She told South Africa's public broadcaster that the victims had "not heeding to the call of the city to do the right thing…,"
"Things like this happen … because the citizens are not willing to understand and work with us in upholding the laws and the bylaws of the city, in understanding what is safe, what is not safe."
Johannesburg is one of the most unequal cities in the world, with widespread poverty, unemployment, and a housing problem.
According to the Gauteng province government, which encompasses South Africa's largest metropolis, it has approximately 15,000 homeless individuals.
Fire is not uncommon in the province as many turn to using candles for light and wood fires for heat during winter.