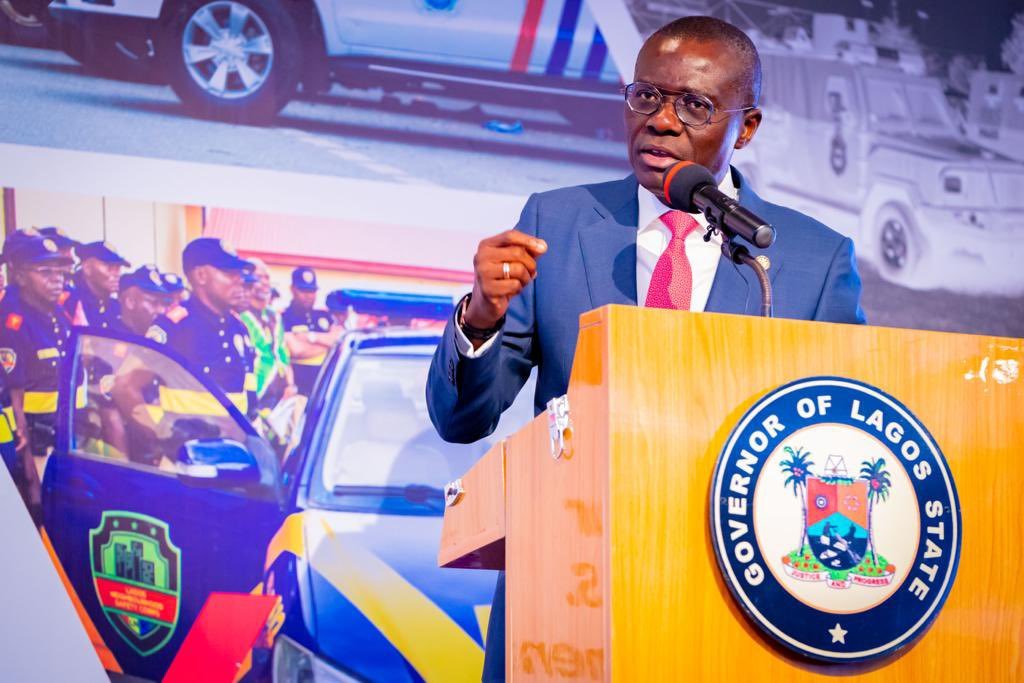 Lagos State Governor, Babajide Sanwo-Olu, has commended the Lagos State Security Trust Fund (LSSTF)
The governor made the commendation at the 16th annual Town Hall meeting organised by LSSTF on Friday November 25, 2023.
"I am happy to say that for the 3rd consecutive year, Lagos has recorded no single case of armed robbery attacks on banks and other financial institutions," Sanwo-Olu said.
He added, "To keep our state safe and secure, we adopted a technology-driven strategy that enabled security agencies respond proactively ahead of potential breaches.
 
"Our approach to security is holistic and collaborative."
He explained that the state security policy is driven by the need to engender a wholly secure environment that enables the wellbeing, prosperity and fulfillment of all the residents.
"We consider no amount of investment too big for ensuring that the progress we have achieved since inception is sustained," he said.

The governor commended LSSTF, stressing that it has been at the forefront of these efforts.
"Through the agency, we have provided interventions to the police and other security agencies operating in Lagos.
"Our efforts have yielded encouraging results as Lagos remains largely safe for business and living," Sanwo-Olu concluded.