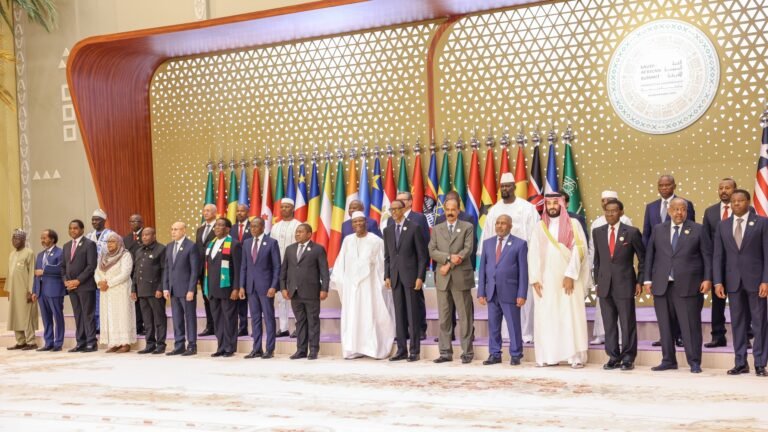 At the just concluded Saudi-Africa Summit in Riyadh, the capital, leaders have lent their voices to the call for the end to the war on the Gaza Strip.
At the end of the meeting, the "Riyadh Declaration – Roadmap of Saudi-African Cooperation" was issued, describing the summit as an "important historical turning point in the relations of African countries with the Kingdom."
Concerning the situation in Palestine, the leaders at the summit expressed " the leaders at the summit expressed "deep concern about the humanitarian catastrophe in Gaza" as they highlighted the necessity of bringing the "military operations in the occupied Palestinian territories" to a complete end.
They also pointed at "the necessity of allowing international humanitarian organizations to be empowered to carry out their role in providing humanitarian and relief aid to the Palestinian people."
Since a cross-border strike by the Palestinian resistance group Hamas on Oct. 7, Israel has started a barrage of air and ground attacks on the Gaza Strip, targeting hospitals, homes, and places of worship.
About 11,078 Palestinians have been killed, including 4,506 children and 3,027 women. The Israeli death toll, stands at 1,600, according to official figures.