Kwara Gov. congratulates Emir of Ilorin on 28th anniversary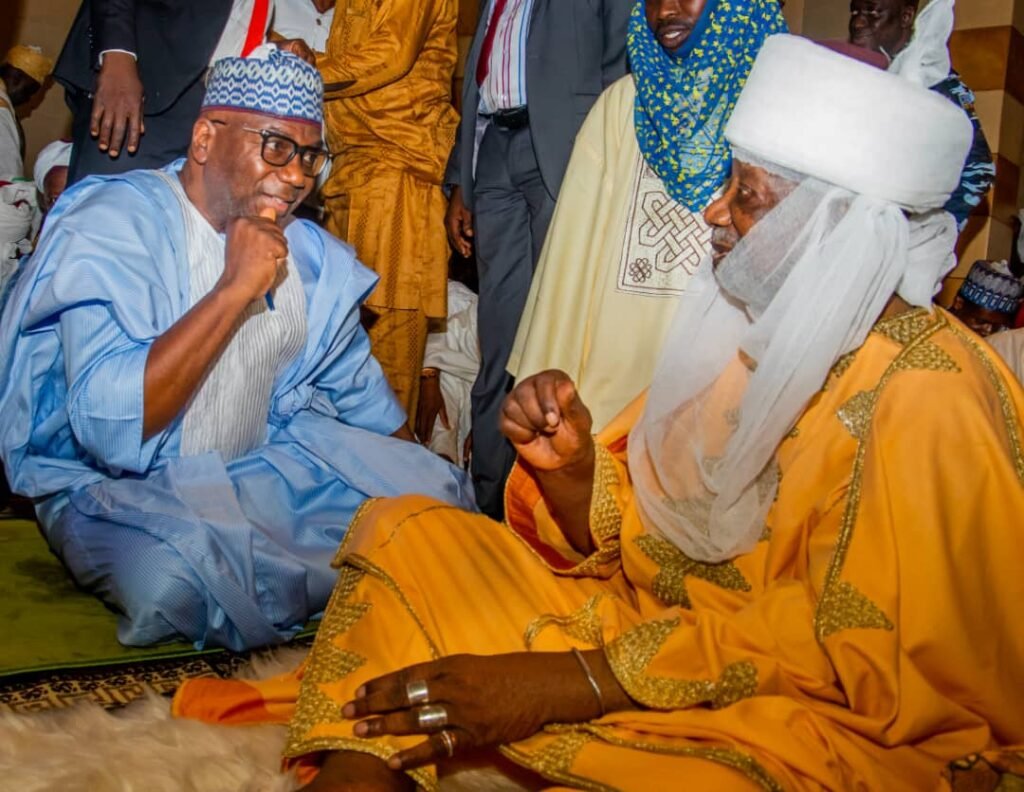 Kwara State Governor/Chairman of the Nigeria Governors' Forum (NGF) AbdulRahman AbdulRazaq has congratulated the Emir of Ilorin Dr. Ibrahim Sulu-Gambari (CFR) on the 28th anniversary of his turbaning as the Emir.
The Governor joins the people of Kwara State, especially of the Ilorin Emirate, to celebrate the royal father whose ascendancy to the throne marked a new positive beginning for the respected institution and the people of the Emirate.
Governor AbdulRazaq commends the Emir for being an outstandingly peaceful and diplomatic leader whose credentials as a statesman, lover of culture and tradition, and generosity have rubbed off positively on the people and their wellbeing.
He beseeches Allah to give the Emir and chairman of the Kwara State Council of Chiefs good health, steady his feet on the right path, and ease his affairs as he continues to lead the people.
The 11th and current Emir of Ilorin is the traditional ruler of the Ilorin Emirates.
Born on 22 April 1940, Emir Sulu Gambari ascended to the throne in 1995 succeeding his uncle Aliyu Dan Abdulkadir. He is the Chairman of the Kwara State Traditional Rulers Council and one of the prominent traditional rulers in northern Nigeria.