Breaking: Festus Keyamo reacts as organized labour unions block entry and exit ways of Abuja Int'l Airport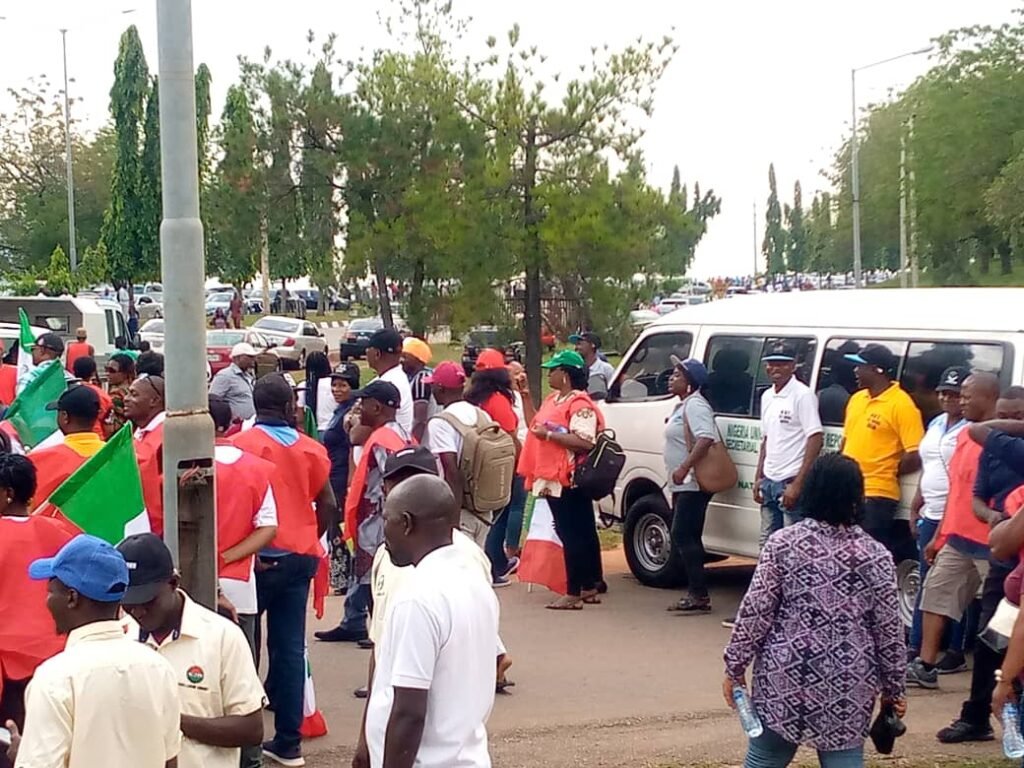 The Minister of Aviation and Aerospace Development, Festus Keyamo has cautioned the Nigeria Labour Congress (NLC) against disrupting flight operations in the country as organized labour unions protest the mishandling of their leader, Joe Ajero, by the police.
Keyamo emphasized that interruption of flight schedules would affect both foreigners and citizens and also affect the business profiles of Nigeria in the international arena.
The Minister said this in his reaction to the decision of the organised Labour to block both the entry and exit ways of the Nnamdi Azikiwe International Airport in Abuja to protest the assault of the Nigeria Labour Congress (NLC) President, Comrade Joe Ajaero.
While speaking on Thursday at the Ministerial Retreat of the Ministry in Effurun, Uvwie local government area of Delta State, Keyamo noted that the sector was not involved in the faceoff in Imo State, Nigeria's southeast, which led to the beating of the Nigeria Labour Congress (NLC), President, Joe Ajaero.
While condemning the assaults on the leader of the NLC, Keyamo called on the union to separate unionism from politics, adding that there is a difference between the Labour Movement and the Labour Party (LP).
"Aviation was not involved in the alleged molestation of the labour leader. Please, leave aviation alone. In targeting aviation, it affects both foreigners. They are disrupting the entire country. They are my friends, I have been part of them.
"Do not allow the Labour Party to destroy the labour movement. Call your leaders together. In other climes where these happen, the Labour movement are the owner of the party, here they don't own the party. The Labour movement cannot be hirelings of the Labour Party.
"This is my appeal to them, do not destroy yourselves on the platform of politics. They should not target aviation and please not bring politics to aviation. What they are doing is politics, not labour movement. It is not fight for the workers. It's politics.
"I condemn what happened to my friend, Ajaero. But in the same breath, you should not find yourself in such place," Keyamo said.