Jubilation as LP Rep. member, Ogah storms constituency after Appeal court ruling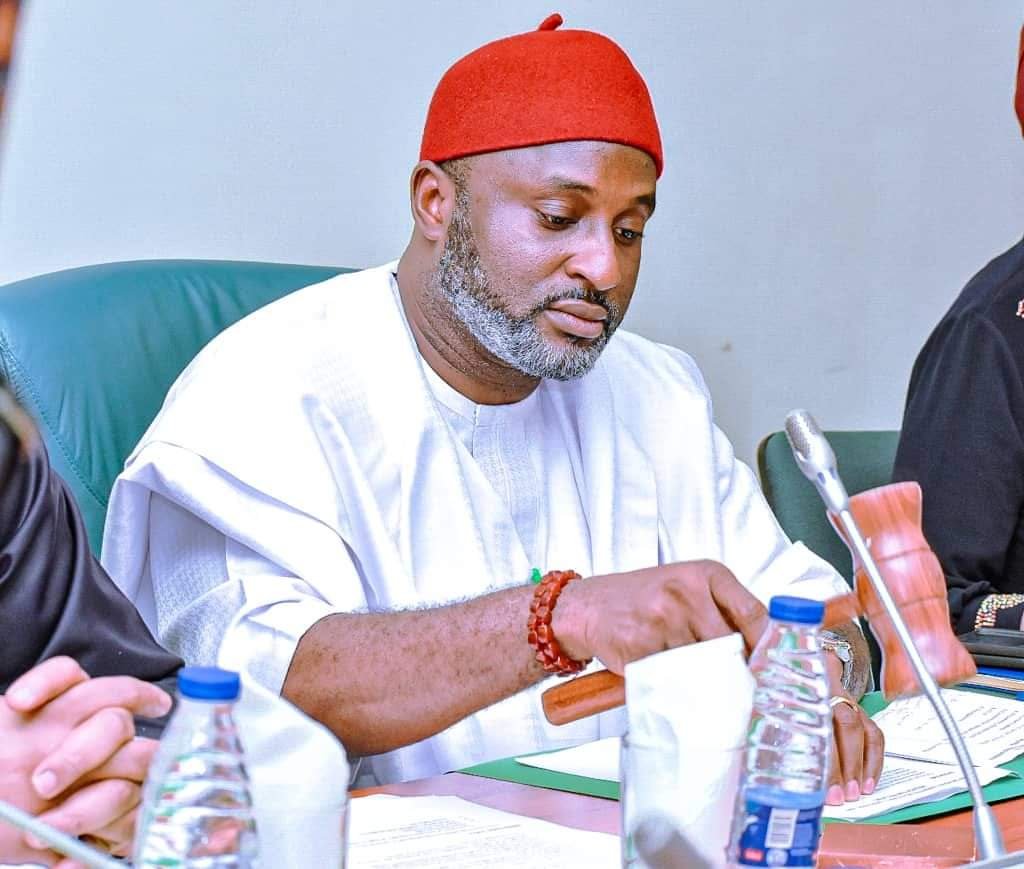 The city of Umunneochi/ Isikwuato Local Government of Abia State was on Friday thrown into Jubilation mood as they welcomed their illustrious son, Amobi Ogah following his victory at the Appeal court.
The Lawmaker who arrived his constituency to celebrate the judgement of the appeal court sacking Nkeiruka Onyejeocha, was welcomed by a mammoth crowd to celebrate his Victory.
A viral video showed the joyous constituents all in celebration mood, describing the lawmaker as a man of the people.
Mr Jude Nduka said "The victory for us is like gold because we have longed for change.
"We believe in the mandate of Hon. Amobi Ogah with just few months spent so far, he is already making us proud"
"Ogah is humble, accessible and respects everyone, infact he is down to earth" he added
Rep. Ogah who spoke in an exclusive interview with Africangazette said he dedicated the victory to God and his constituents.
The Court of Appeal sitting in Lagos upturned the verdict of the National Assembly Election Petitions Tribunal in Umuahia which dismissed the election of the member representing Isikwuato Umunneochi Federal Constituency in Abia State, Hon Amobi Ogah.
The Tribunal had in September nullified Ogah's election after which he called for calm over the judgement as he headed for the Court of Appeal to challenge the judgment.
It had declared the All Progressives Congress (APC) candidate and current Minister of State for Labour, Nkiruka Onyejeocha as the winner of the election for alleged non-compliance with provisions of the Electoral Act.
Ogah had urged his supporters to be law abiding as he sought redress in court.
On Friday, the Court of Appeal in Lagos overturned the decision.
The appellate court said the appeal of the Labour Party candidate was meritorious and allowed same, thereby setting aside the ruling of the lower court.