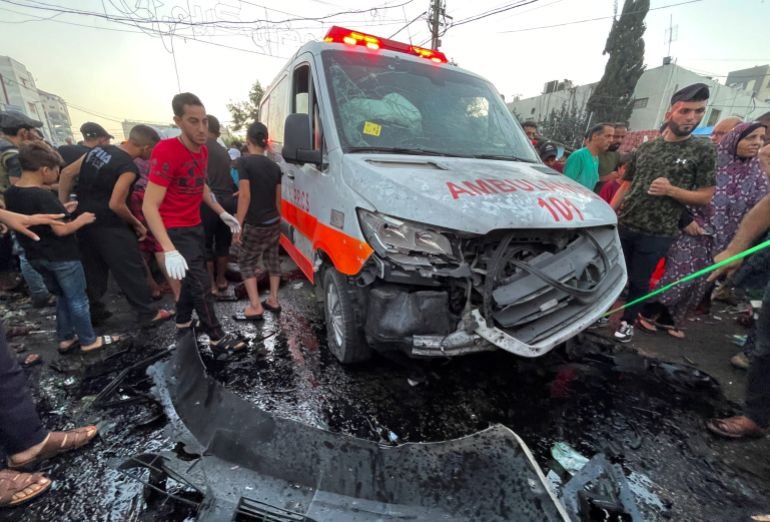 UN Secretary General, Antonio Guterres has again called for the conflict in Gaza to stop following a reported attack on a convoy of ambulances outside Al-Shifa Hospital.
The ministry of health in Gaza said Israel had targeted a convoy of ambulances in two different places, including outside the Al-Shifa hospital.
In response, Israel said it struck the ambulance in Gaza because it was being used by Hamas operatives without giving extensive details.
While reacting to the attack, the UN chief said: "I am horrified by the reported attack in Gaza on an ambulance convoy outside Al-Shifa Hospital."
"The images of bodies strewn on the street outside the hospital are harrowing."
Guterres added that the conflict "must stop".
The call for cessation of hostilities is coming at a time when a UN official warned that "there is no place that is safe in Gaza right now", with many of the UN buildings sheltering displaced people "impacted" by the conflict.
Israel began bombing Gaza after Hamas killed more than 1,400 people in Israel and took more than 200 hostage.
The health ministry in the besieged enclave says more than 9,000 people have been killed in the Strip since 7 October.
Meanwhile, PM Benjamin Netanyahu said Israel is not considering a temporary ceasefire with Hamas in Gaza until all hostages are released.