Peter Obi talks tough, says decomposing bodies found in Abia reflection of insecurity in Nigeria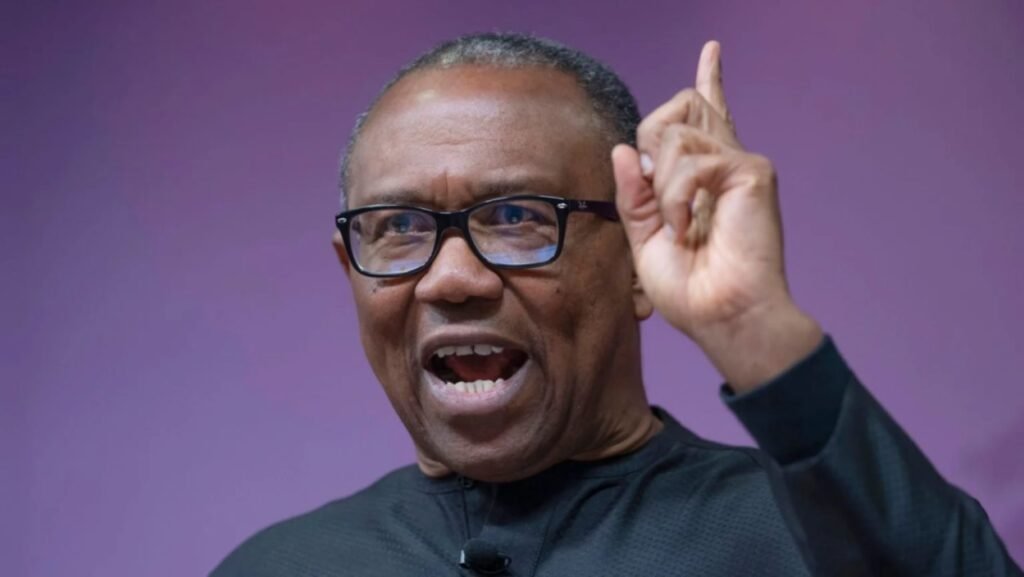 The presidential candidate of the Labour Party, Peter Obi, has broken his silence on the decomposing, headless bodies found in Abia State, saying they are a reflection of the scale of insecurity in Nigeria.
The governor of the state, Alex Otti, while speaking at a media parley on Sunday, said 20 headless bodies and countless human skeletons were found around Lokpanta cattle market in Abia state.
While reacting to the development in a thread on his official X page on Thursday, Obi labelled the development as "barbaric and cruel."
Obi stated, "I read the bone-chilling story coming out of Abia State, where over 80 bodies were reportedly recovered around the cattle market, with about 20 headless decomposing bodies.
"This level of barbarism and extremely cruel acts only reflects how insecure our environment has been.
"It unearths how insecurity has continued to ravage many parts of the country, taking innocent lives and killing the economy.
"I thank the Abia State Governor, Dr Alex Otti, for taking such a bold step against insecurity in the State. This is highly emulatable."
Obi further added that while he was governor of Anambra, he faced a similar situation.
"I recall facing a similar situation in 2013 as the Governor of Anambra State.
"I was accompanying President Goodluck Jonathan to an official engagement outside the country when I received the sad report of about 35 decomposing bodies floating on the Ezu River, Anambra.
"I had to leave everything to rush back to the state to attend to the situation and ensure that order was restored in the vicinity.
"Investigation was immediately commenced, with autopsies conducted, before the Federal Government took over the process and asked the State Government to hand it off."
The apex Labour Party member called on governments at all levels to intensify efforts to tackle insecurity in Nigeria.